AdWords resultaten naar een hoger niveau tillen?
Volledig AdWords beheer voor een vaste prijs
Maandelijks opzegbaar
Persoonlijk consultant
Geavanceerde automatisering
Wij zijn trots op de resultaten die wij voor onze klanten behalen
en zij belonen ons met 100% 5-sterren beoordelingen:

Maandelijkse management fee voor
volledig AdWords campagne beheer:
€299 of $324
Wat zijn uw maandelijkse AdWords kosten?
Kosten zijn per website, land of taal · Alle prijzen zijn ex. BTW
Wij hebben dit al vaker gedaan bij o.a.:






Wij zijn trots op wat wij voor onze klanten betekenen
En dat laten ze blijken met 100% 5-sterren beoordelingen (feb. 2016)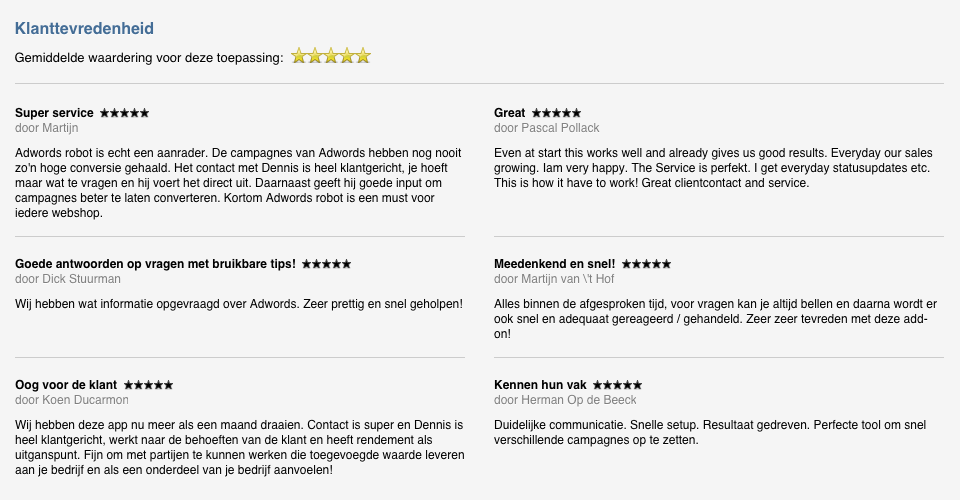 Wist u dat onze Robot uw AdWords account in 50+ gebieden test?
Tientallen van onze klanten zijn met een gratis audit begonnen. Het kost 2 minuten.
Gratis AdWords audit