15+ Google AdWords experts reveal their 3 tips/tools for Google Shopping optimization
Let's warm up with this question:
Why Google Shopping (Products Listing Ads) is so attractive?
To answer this question, we are going to dive into statistics analysis of online shopping business firstly.
From the statistics on comparison shopping report Q1 the year of 2014, the performance of Google shopping was far ahead on the list. The total traffic of Google shopping was almost twice higher than Shopping.com, the second best performing platform. The table below shows Google Shopping to be the dominating force among online merchants.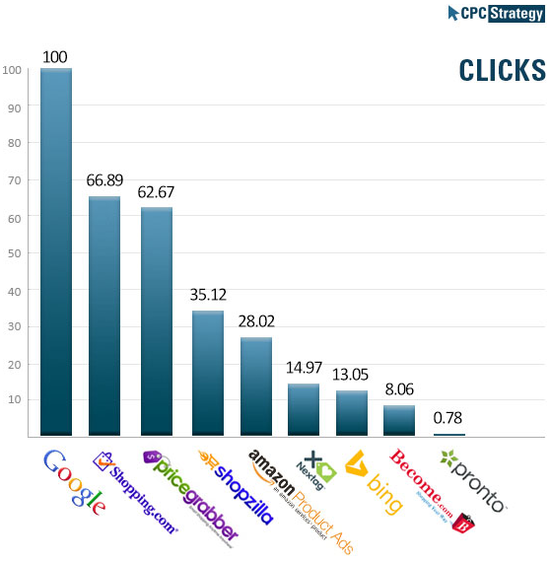 There are many articles stating that the Google Shopping attracts the largest traffic for retailers advertising in Google. It is true.
All sizes retailers have seen the power of Product listing ads. As of Q3 2015, according to the statistics provided by the research firm Merkle, PLAs accounted for 62% of the whole non-branded paid search traffics for online retailers. Not only retailers, but customers also like PLAs. Actually, in Q4 of 2015, Product Listing Ad traffic increased 62% and mobile PLAs grew 180% comparing to the same period in the year of 2014.
As Google Shopping can attract so many customers and bring retailers a higher revenue, I asked 15+ Google Adwords experts the question:
"If you could only recommend 3 tips/tools for Google Shopping optimization which 3 would you choose?"
As a newbie PLAs user, I wanted to know plain and simple which tips/tools I must seriously consider and what I can live without as a retailer. When I search the keywords, there are so many articles introducing tips for Google shopping in details as beginner's tutorial, ROI analysis, general marketing analysis and so on. But, in practice, I want to keep in mind the most important tips/tools I can never miss in Google Shopping optimization. That's why I decided to reach out to the years-experienced Google Shopping experts for advice.
The top 3 tips recommended the most by experts are:
1. Create a right title and description in your product feed, containing specific keywords;
2. Use data analysis tools, such as DataFeedWatch, GoDataFeed, Feedonomics and so on, for feed management or tracking;
3. Keep improving and optimizing product feed.
Although the three tips/tools given by experts are not all the same, they all emphasized the importance of product feed management. Thus, the essential tip is integrated as: continually optimizing the title, description and image of products.
The experts recommended different tools under their answers, while, many of them mentioned that we can use DataFeedWatch, GoDataFeed and Feedonomics for product feed management and other data analysis tools to assist the sales performance tracking.
For the reason that online shopping behaviors change quickly and constantly, we should put all our efforts on continually improving and updating the product feed.
Need more help with your Google Shopping optimization? Check out the useful Free PDF about Google Shopping tools and top 72 blog posts!.
The Google Shopping Feed specification updates for the year of 2016 have been published. Google encourages larger image sizes and bigger image resolution for users, assigns GTINs to the products, offers the most detailed Google Product Categories and updates microdata on product landing pages. What I learnt from the article is that
"If you fail to prepare you prepare to fail!"
Let's check the specific answers from Google Shopping experts!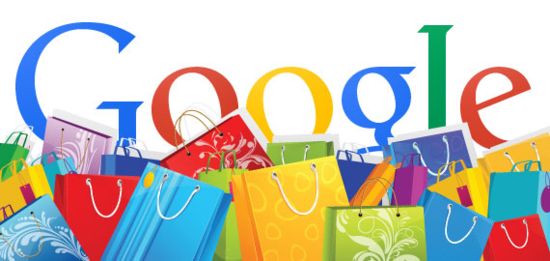 Responses listed in the order they were received in:
Kirk Williams – ZATO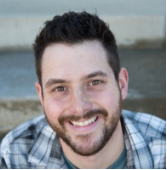 The Top 3 Tips/Tools I would suggest for optimizing Shopping are:
Utilize Optmyzr for rapidly building your Shopping campaigns out, as well as for helpful bidding suggestions and scripts.

Begin using feed rules to test things like new keywords in titles, word order in titles, and quickly pushing live promotions in your products.

build your account so you can bid on search queries, and not just products (see my blogpost for instructions on how to do that.)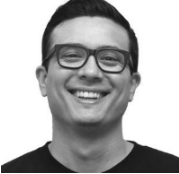 Coming from a content marketing background, I often lean towards improving content as the all-important first step for Google Shopping optimization. But optimizing content specifically for a Google audience requires a little bit of work.
The first thing is to shed your store titles. Sure they look sharp on your website (short and sweet, I'm sure), but they're usually lacking in key information Google shoppers are looking for -- and looking for fast.

Second, don't just data-dump your online store's product text into Google Shopping descriptions! An unformatted, messy block of text annoys Google's shoppers and hurts your sales. Clean it up before submitting it and only include the necessary.

Finally, get yourself a tool that will streamline and automate a lot of these optimizations. If you're going to be successful on Google Shopping, you'll need to be timely and proactive and that's nearly impossible to do manually. You'll need a tool that runs at the speed of Google.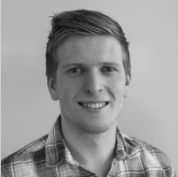 Tip: make sure your input feed is as clean as possible and that you make use of as much possible fields that you can. A lot of times people only make use of the fields that are required, but in terms of the quality of the feed, it helps a lot if you also incorporate recommended fields as well in your Google Shopping feed.

Tool: we love to use DataFeedWatch for feed management. With this tool, we are able to clean up our feed and split columns to make sure we make use of as many recommended fields. The biggest plus of this tool is that it has a very friendly user interface.

Tip: Talking about campaign management it is important to recognize the products that do well in your webshop. All webshops have a couple of product that performs the best online. If you're able to recognize these products you are also able to isolate these products in your Shopping campaigns so you can make sure you spend your ad spend on the products that have the best chance at a good ROI.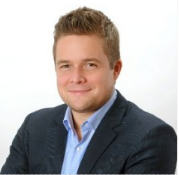 Google Shopping management is a combination of SEO and SEM related techniques.
Managing and optimizing the product data feed can be done by applying SEO principles. But with potentially thousands of items and hundreds of comparison shopping engines, this can be a very burdensome process. 3rd party data feed tools such as GoDataFeed (www.godatafeed.com) and Feedonomics (www.feedonomics) automates the process across all the platforms to make daily updates more efficient. They also have built-in analytics to report performance on the SKU level.

SEM management principles such as daily spend, bidding and campaign structure optimizations can be implemented with PPC management tools such as Marin and Kenshoo. With their extensive experience and closely tied partnership with Adwords over the years, UI integration is seamless. Enhancements and new features are always being rolled out within their platforms.

Other companies such as Criteo (which purchased DataPop) and Channel Advisor, provide managed services of data feed management, campaign management and integration among all of the comparison shopping engines. While this makes management easier, it releases control and adds layers of decision making.
Online shopping behaviors change quickly and instantly. Performance factors such as inventory, sales and promotions, competition, economic market conditions, weather, current events and seasonality all can play big roles in how Google Shopping campaigns perform, no one should know the business and your company better than you. Dedicating time and effort with people and tools will lead to winning and profitability.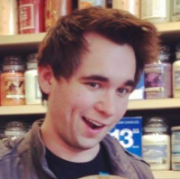 My big 3 tips for optimizing shopping campaigns:
Don't Skip Keyword Research Just because your shopping campaign may not have keywords like your other search campaigns, that doesn't mean that you should ignore what people are searching for. Use data from your existing search campaigns to see exactly what people are searching for when they're ready to buy. Do they search for the brand? Color? Size? Use these insights to help adjust the title and description tags in your product feed so you're more likely to show for these queries

Invest in New Product Pictures: You've got limited control of how your product ad appears on the SERP and changing things like our domain name or price are out of most advertisers' controls. To make your ad pop, you really want to invest the time and resources into taking high-quality pictures of your product in use. You definitely still want your product front, centered, and featured but avoid using the generic manufacturer's picture. Even something simple like putting the product against a unique background can make the image pop on the SERP and attract additional clicks!

Target the Right Customers: Not everyone who arrives at your site is going to convert right away, so make sure that you have remarking tags on your site to build your remarketing lists. Even if you don't plan on creating a traditional remarketing campaign on the display network, the same remarketing lists can be used to adjust your bids for returning searchers within your search & shopping campaigns. We often see that these returning audiences are 4 times more likely to convert than a new visitor!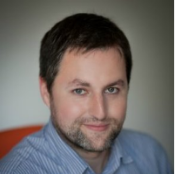 Here's my answer to the top three tips and tools (I only have one tip though!):
"AdWords Editor is a huge time saver for large Google Shopping accounts when combined with spreadsheets from Excel. You can export the top selling products and quickly add them into a higher priority campaign with a combination of both tools or quickly look at performance stats with the data highlighter.

AdWords scripts is also a very powerful tool for optimising Google Shopping campaigns as it can be used to automatically change bids and bid adjustments after measuring metrics such as return on ad spend (ROAS), day of the month or even the weather forecast. These scripts can work each and every day without any interaction and constantly optimise the account whilst you can focus on other tasks.

My number one tip is to use custom labels to separate products out by sensible price brackets, sale & non-sale items, low & high profit items, etc. These allow you to separate product groups in a meaningful manner so you could for example separate the cheap products with the expensive products within the same product group."
Peter Van Zelst – Zelst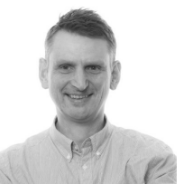 I would say that the most important tip for Google Shopping Optimization is to know your product, this is the key to making your Google Shopping Activity work and without understanding the products you are trying to sell, the margins being made, who you are selling to, how your products are being found, the conversion process and so on, everything else is pretty academic.
Once you understand your products, you can then identify the priority products that you need to have approved – and make sure you jump through all the hoops for that to happen. You can also identify those products that are not key or might not deliver an adequate ROI, for which you can then deprioritise in the campaign.

You can ensure that your key products have the right title and description – this is absolutely crucial in achieving the visibility your products need.

And you can prioritise the bids based on the sales, profitability and conversion rate you expect to see.
There are also a number of other areas identified in my blog post on key optimisation tips for Google Shopping, for you to consider.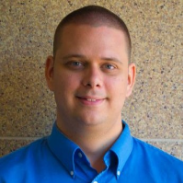 Only three tools/tips is a tough choice!
Since I can only have three, I'll have to go with pretty fundamental tactics that are essentials. I think I would choose:
Write your product descriptions carefully, ensuring that they contain very specific keywords. Shopping ads can provide incredible return when they show up for very specific queries such as model numbers or detailed descriptions of the exact product.

Ensure you have revenue tracking set up so you can quickly track and analyze return on ad spend (ROAS).

Regularly monitor the search queries report and adjust accordingly. Since you have less proactive control over keywords with shopping campaigns, it's especially important that you review search query reports and add negative keywords for less relevant or targeted search queries.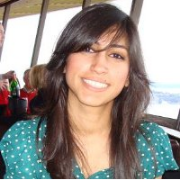 The below would be my top 3 recommendations for Google Shopping success:
Optimize the product titles in your feed. Titles in the feed make the biggest difference in capturing more traffic. When optimizing your feed, remember that the titles play a significantly larger role in capturing traffic than descriptions.
You still want to have a proper description, but you absolutely must invest the right amount of time in optimizing titles.
Use your top-performing and top-volume search queries in your titles, and remember to be as descriptive about the actual product to ensure relevance to the query. As with most ad elements, we recommend that you test different titles to see what impact each variation may make.

Group similar products to get usable data. Identifying negative keywords to add to your shopping campaigns can often be a challenge due to lack of significant data.
One trick you can use is to determine key tokens shared across a number of products – roll up the data to get more volume and then determine if they are poor performers.
For example, let's say you are selling hats and you are finding queries that don't perform such as "Nordstrom hats", "black hats Nordstrom", "Nordstrom caps", etc. Although each query may not have a lot of volume, if you roll up Nordstrom queries it may show that negging out Nordstrom from your list would be the right thing to do.

Use Merchant Promotions. When you build out ad campaigns for your holiday sales, you absolutely must take advantage of Google's Merchant Promotions. This is beneficial because it makes your product stand out by showing a special offer – and it speaks directly to consumers looking for a deal.
Overall, this helps with increasing CTRs and driving traffic to your site.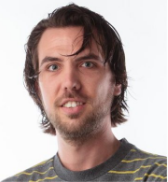 Here are some "simple" tips for Google Shopping in combination with an automated tool:
Your product feed is everything. Make sure that your feed is optimized when starting with Google Shopping. This feed will trigger the product matches. Try to add every relevant combination or product attribute to your feed. One of the most important steps is to add relevant keywords in your attribute names, for queries where you want to be matched for. For example the product title and description in your feed. This will enhance the way you will be matched.

Add a Google product category to your feed. For ideal indexing and categorizing in Google you should make it easy to be included in specific categories. Google has its own taxonomy for these categories, which you should follow. See this list with attributes you should use. This will help you categorize your AdWords campaigns later on.

Strategy Decide on a good strategy in combination with automated tools. You can add three different campaigns with the same feed, where you target short tail, midtail and long tail combinations. For each specific campaign you excluded the combinations from other campaigns. When ready, you could bid more on specific long tail campaigns, a little less for midtail and even less for short tail. This will ensure that your conversions will have acceptable costs and enhance the probability to convert on a specific keyword.

Keep optimizing. Stay focused on your Google Shopping campaigns and monitor and optimize your campaigns where you see fit. Rome isn't built in 1 day, as are well maintained Shopping campaigns. Plan time for yourself where you can monitor and steer these specific campaigns.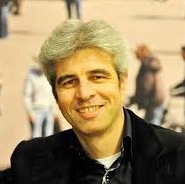 Google Shopping campaigns are all about the feeds and the bidding strategies. While the bidding strategies merchants employ depend on a lot of factors such as the market, the competition, and the profit margins, when it comes to product feeds everyone must follow the same feed specification. I always advise retailers, of all sizes and shapes to spend as much time as possible tweaking and optimizing the feed. My top three pieces of advice are:
Use a feed management tool to optimize your feed constantly. It will help you speed up the processes and gain actionable insights.

Be as specific as you can with Google's Taxonomy.

The title and the image are the elements of the feed that sell the product, so focus all efforts on improving them.
Christina Hall – Dell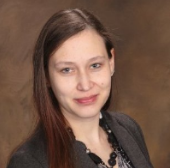 As with all other campaign types, it is important to have a very well prepared campaign strategy, including the right set up of the product feed, a product feed that is presenting the products just as neatly as if they were in a storefront (utilizing Google's taxonomy and feed specifications to its full potential) as well as not overlooking the structure of the campaign based on strategic alignment for ease of management and best possible outcomes. My three tips for optimizing Google Shopping campaigns:
Utilize the full Google Merchant Center access when working with Shopping campaigns as the Google Merchant Center interface might not be showing all of the fields and you are most likely to miss important facts that would help you structure and optimize your Google Shopping campaign.

Campaign/ad group segmentation: Use different ad groups for different products instead of lumping a few or all products together in one ad group. This will make it easier to optimize search query reports, add negatives and adjust bids as well as see which products are performing well and which ones need your attention.

Product feed specifics: specify the products with important details. Don't just copy and paste boring descriptions but make them stand out for potential shoppers with important keywords. Using appropriate images that shows product details is also very important. You also want to make sure that you optimize product titles within the product feed specifically as it has been proven to improve traffic.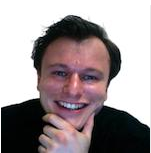 My best tips for Google Shopping:
Setup mobile/tablet bid adjustments. Google Shopping works best for direct conversions and those happen more often on Desktop/Tablet than on mobile (though mobile is catching up). Here is the thing, number of searches on mobile phones is higher than on desktop computers. Because of that, you can spend more budget on mobile impressions and clicks than on desktop/tablet clicks. And because mobile conversion rates are lower, you might have more bang for the buck if you apply a negative bid adjustment on mobile devices.
You can change mobile/tablet bid adjustments via Campaign-settings-tab > Devices-tab.

Use negatives wisely. While with Google Shopping you don't add keywords to target your products (Google decides automagically which products to show for each search), you can add negative keywords to exclude some keywords in your shopping campaigns. This is very powerful!
The best way to start is by going to your shopping campaign, then to keywords-tab. Here you can review some of the queries (Search terms-tab) users searched for which activated Shopping ads and you can exclude some of them which didn't convert or were too broad.

Have related products on each product page. Google Shopping has a relatively high conversion rate. Mainly because the user sees an image and a price of the product and after a click, the user lands on a product page. But 94%-97% of the users leave the product page. One of the reasons is that the product is not exactly right. In this case, there are two options, either the user clicks back and selects another offer from the shopping section or the user starts browsing around the website. The best next step would be a related product or "people who saw this product also saw these...".
Most e-commerce platforms (Shopify, Magento, Lightspeed, etc) have an option to add related products to a product. Start by adding products to high volume products with the low conversion rate to see if this method works for you.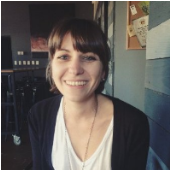 Get your website ready to support a Google Shopping Campaign. Before setting up a Merchant Center account, make sure your website follows Google guidelines. The biggest no-nos, which can make your site ineligible are: using landing pages that do not have key product elements (e.g., title, description, image, price, currency, availability, buy button); personal information is not captured securely through SSL pages; and pricing is dynamically set, making it difficult for Google to determine the true price of a product.

Make sure your images are high-quality, relevant and eye-catching. With the largest part of a PLA being the image, it is important to have an image that meets Google guidelines while showcasing the product. Consider the images used by other advertisers, and try something unique—a different angle or experience--so that you can stand out from the crowd.

Take advantage of Product Ratings and Special Offers. Other ways to make your product stand out and help validate the customer's purchase decision are to take advantage of the Product Ratings feature and the Special Offers feature. Both require an approval process from Google, but they are worth the extra effort.
Omar Budeiri – TAGGR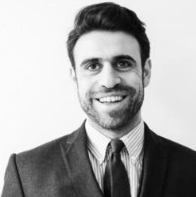 I'd go for these three tips:
Make sure you have a reliable and current product feed.There's no point advertising goods that you don't have in inventory, or even worse, forgetting to update feeds and ending up with products on your site that don't get turned into PLAs. tools like TAGGR are really useful for this, combined with setting regular scheduled fetches on your Google Merchant account.

Get creative. If you sell diamond rings, then bidding for the phrase 'diamond rings' could get super-expensive. Find a way around it, and if in doubt, talk to an expert. There are lots of great agencies out there that do great work optimising shopping campaigns. We use Ricemedia and have been extremely impressed with the results.

Use analytics and make sure you have event tracking set up on your site. If people like one of your products, chances are they'll like more of them. Track their behaviour and you'll understand your customers better. Use that insight to help you increase basket-spend. Here's where you can find the tracking code: Event Tracking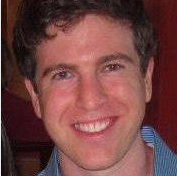 You would make sure to dress up to a big event, right? In the same fashion, you shouldn't send your Google Shopping product feed to Google Merchant Center without putting your best out there. That includes optimizing titles and descriptions to make sure that the way you've structured your feed is indicative of the way users are searching for products on Google. That also includes constant A/B testing Google Shopping product titles to push for better results.

Use Product Types and Custom Labels strategically in your feed and campaigns. These are fields that can be adjusted in the feed to great strategic groups you can optimize your bids around. (Ex. Margin Buckets, Pricing Buckets, Seasonal products, Top Performing products and more). Using Feedonomics, we can bring ROAS and CPA on a per sku level into a product feed, so you can even create the ultimate performance custom labels.

Setting Tips: Use Campaign Priority, Campaign Filter, Devices, and Negatives. Take a look at how to get granular in driving converting search term phrases through the use of negatives. Shopping campaigns can be as robust as text ad campaigns. It will take some time, but the returns are well worth the effort.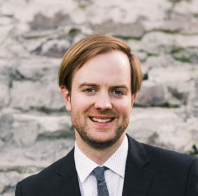 As the Google Shopping landscape becomes increasingly competitive, the idea of standing out and attracting customers may seem overwhelming. As a starting point it's important to follow available best practices, templates and structure in combination with your own business and industry knowledge to develop custom bid and keyword strategies. Expect that your strategy will fluctuate and change throughout the year, so make sure to build in enough time to adjust campaigns ahead of major holidays or important events. We've found Google Shopping to be a great platform for generating positive ROAS from non-brand searches that may have proven unprofitable through traditional text-based search ads.
While every campaign will look different, here are my top three tips for optimizing a Google Shopping campaign no matter the time of year.
Automate bid management with Optmyzr. In just a few clicks, you can analyze product profitability and adjust bids accordingly.

Customize product titles with rich keywords relevant to each category. For apparel brands, Google recommends the following structure: Apparel Brand + Gender + Product Type + Attributes (Color, Size, Material).

Simplify batch processing by setting rules. Individually renaming, adding attributes or categorizing products within product pages might be too time consuming or will drastically change the look and feel of the page. Instead, rely on feed rules to process the changes in bulk, saving time and producing a consistent outcome.
WOW!
HUGE thanks to everyone who contributed to this post! Please share if you think it was useful!
Need more help with your Google Shopping optimization? Check out the useful Free PDF about Google Shopping tools and top 72 blog posts!.
The top 3 tips recommended the most by experts are:
1. Create a right title and description in your product feed, containing specific keywords;
2. Use data analysis tools, such as DataFeedWatch, GoDataFeed, Feedonomics and so on, for feed management or tracking;
3. Keep improving and optimizing product feed.
Although the three tips/tools given by experts are not all the same, they all emphasized the importance of product feed management. Thus, the essential tip is integrated as: continually optimizing the title, description and image of products.
The experts recommended different tools under their answers, while, many of them mentioned that we can use DataFeedWatch, GoDataFeed and Feedonomics for product feed management and other data analysis tools to assist the sales performance tracking.
For the reason that online shopping behaviors change quickly and constantly, we should put all our efforts on continually improving and updating the product feed.
If you could only recommend 3 tips/tools for Google Shopping optimization which 3 would you choose?
Download the free PDF!
The Complete Guide of tools for Google Shopping optimization and top 72 blog posts
Download the free PDF!
The Complete Guide of tools for Google Shopping optimization and top 72 blog posts