15 Software Tools to Use When Scaling Your Ecommerce Business
Running an ecommerce business is both exciting and exhausting at the same time, and though you may be able to handle all the basic tasks to get it off the ground, you'll be needing more help as you begin to expand.
It makes perfect sense to invest in anything that can simplify tasks and make life easier for everyone who's working to help your business achieve its goals.
Whether it has something to do with order management, product inventory, customer service, or web design and marketing, the good news is that there are available tools that can get the work done.
Below are some of the more popular and effective ec†ommerce business tools you may consider using to help you scale your business at a much quicker pace.
1. QuickBooks
One of the most important aspects of running a business is to know how the money moves within the business. You need to have a good idea where your money goes, how much you spend, how much you earn, and how much goes into the different aspects of the business.
QuickBooks provides you a 360 view of your entire business by taking care of all your bookkeeping needs. With its multi-user login and extensive analytics and reporting features, the program helps you keep on top of things the easiest way possible.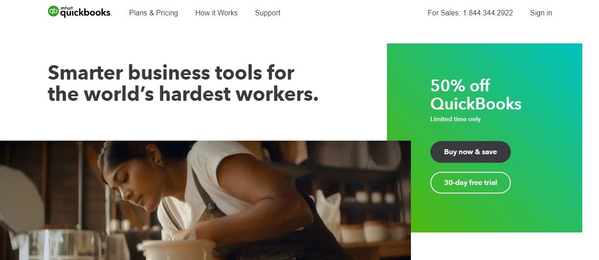 Details
2. FreeeUp
For an eCommerce business to meet its goals, it needs to run like a well-oiled machine. All of its aspects from marketing, product sourcing, and customer service, to name a few, need to perform as expected.
You can't do it alone however. If your business is going to make it to the next level, you need the appropriate manpower to help you get things done.
What makes FreeeUp a great investment is because it saves you the headache of going through an extensive hiring process. Since the pool of freelancers at FreeeUp are all pre-vetted, all you need to do is tell them the skills you're looking for and you'll be provided qualified candidates within 24 hours.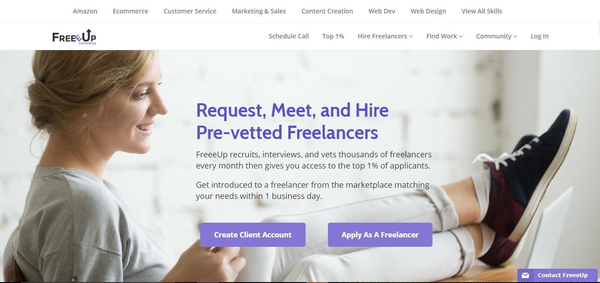 Details
3. Sellbrite
Inventory management and order fulfilment are some of the more tedious tasks involved in running an eCommerce business, which is why it makes a ton of difference if there's a way to perform each of these tasks within the same tool.
Thankfully, Sellbrite makes all these possible. Not only does it allow you to do these things within a single tool, it also provides you access to the multi-channel reporting intelligence every business needs.
The tool is ideal for those who are just starting out and are still only selling on one channel. If there's a perfect first investment centered on accelerating your business growth, Sellbrite is your best choice.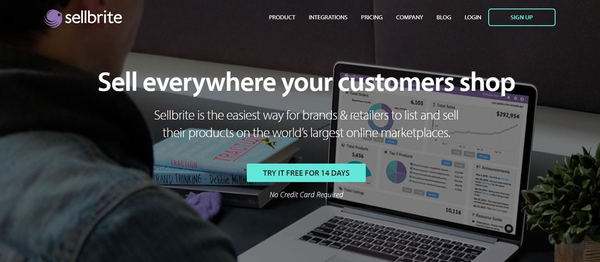 Details
4. UpCounsel
Branding, trademarking, intellectual property rights, labor and employment agreements, customer agreements, and patents. These are just some of the things you are bound to deal with as your business grows. You'll also be spending a lot of time working with lawyers when dealing with these things which is why getting access to a team of lawyers for immediate legal advice is crucial.
This is exactly what UpCounsel provides which is why investing in this tool is essential not only for growing the business but also for protecting it.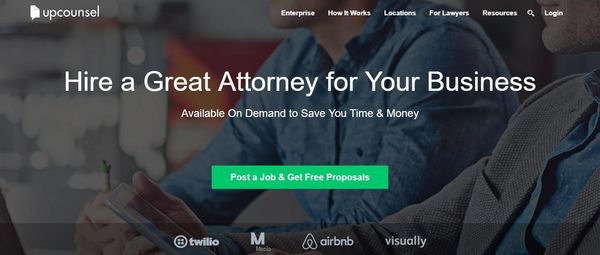 Details
5. ShipStation
Shipping products can be overwhelming. From creating shipping labels and packing slips to sending actual orders, there's no question that the whole process takes a lot of time and effort, especially when you're selling through different platforms.
ShipStation helps you save time and money by allowing you to import, manage, and ship orders in one place. What makes ShipStation a must-have is that it integrates directly with popular eCommerce shipping carts, tools, and platforms making the whole processes of selling products online easier than it normally would be.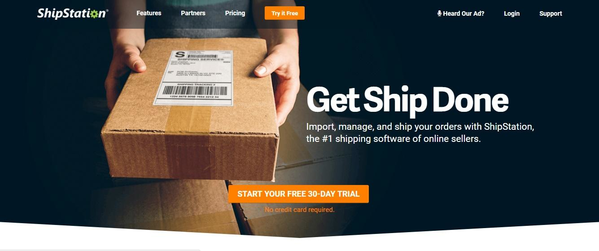 Details
AfterShip
Equally important in an eCommerce business is ensuring that customers are not only getting quality products, but that they're actually getting them at the right time.
This is the reason why a shipment tracking tool is essential because different factors can affect the delivery process. By having the ability to track shipments, you are giving your customers less of a reason to worry about their packages.
AfterShip gives you exactly that. With its support for over 400 shipping services worldwide and integration with major ecommerce platforms like Shopify and eBay, among others, delivery monitoring has never been this convenient.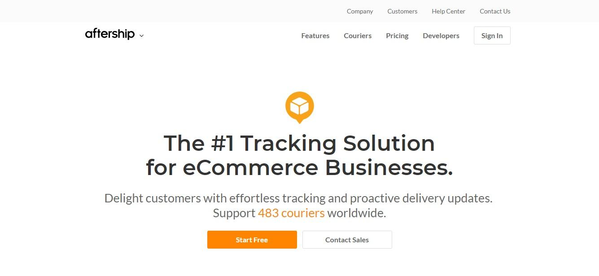 Details
7. Yotpo
One of the most important factors that contribute to an ecommerce business' success are customer reviews. It's a brilliant way to leverage satisfied customers to drive future sales which is exactly what Yotpo allows you to do.
With its customizable and easy to install widgets, Yotpo provides you a platform to generate product reviews and use the best of them to boost sales. More importantly, the tool helps make your business become more credible regardless of its market share.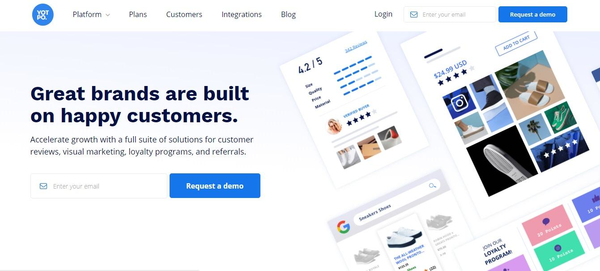 Details
8. KissMetrics
Knowing who your customers are makes a ton of difference because it opens up opportunities in marketing your products more effectively.
KissMetrics allows you to leverage important information related to your customers. It helps you leverage data that can help you identify where your customers are coming from, who your best and most loyal customers are, and how to convert more customers coming through your website.
This amazing tool also allows you to see your revenue metrics. They're even broken down by traffic source, which is extremely helpful.
The tool's Funnel Report gives you an inside look into what's going on inside people's minds when they avoid the checkout button, as well as access to visitor profiles. These are things you'll need to know to come up with the right strategy.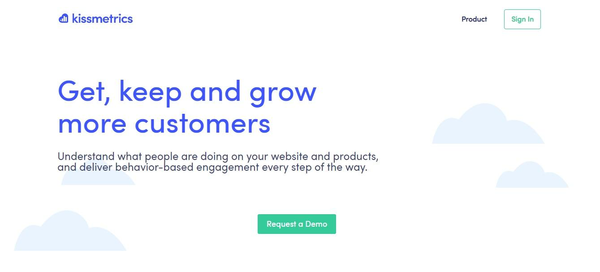 Details
9. Asana
With the array of tasks involved in running an ecommerce business, it will definitely be a big help for you to be able to quickly monitor and track each task's progress so you can see the bigger picture.
Think of your business as one big project with other sub-projects underneath it. To help you track each of these sub-projects, a project management tool like Asana comes in handy.
Managing projects across different teams is a complex and tedious process, but with Asana, tracking activities become much simpler. This reduces the need for unnecessary tasks like additional meetings or confirmation and update emails because everything is right on the tool.
Asana provides you with an overall view of your entire business using a dashboard that shows all the projects and tasks as well as their respective statuses. It also shows the owners of each project, making collaboration across different teams easier.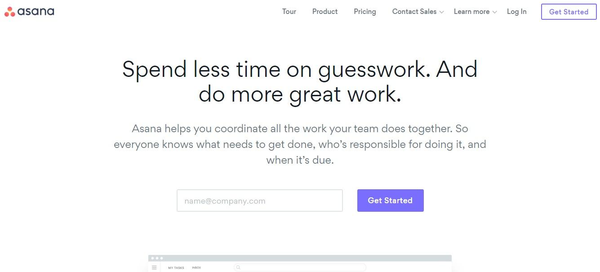 Details
10. Slack
Managing a large group is no walk in the park, especially when you're working with freelancers from different parts of the world in different time zones. It'll make a huge difference for you to be able to easily communicate with them or send files and links without drafting an email.
Slack allows you to communicate with members of your team via chat sessions and calls. It also makes collaboration much faster by allowing you to share files, photos, videos and links within chat windows.
The tool also lets you create customized threads that let you include only the people relevant to the topic you would like to discuss. The tool is also useful if you're always on the go with a desktop and mobile version that will let you read notifications anytime, anywhere.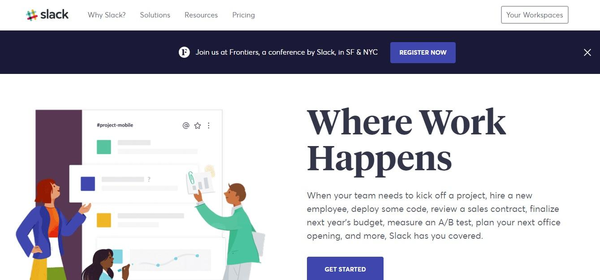 Details
11. Photoshop
Selling products online relies heavily on visuals. People's attention spans today have become pretty short. The best way to capture the attention and interest of potential customers is through stunning graphics and high-quality photos presented in a professional manner.
Professionally-edited images and graphics give your business a sense of legitimacy and helps build trust with potential customers. It gives people the impression that if you are willing to invest in quality, the products you sell are likely to be of high quality as well.
Photoshop is the industry leader in professional image-editing and a definite must-have for ecommerce businesses who would like to see their product sales go up.
If your image and graphic needs are being taken care of by a professional graphic artist, Photoshop is the best graphic design software you could invest in to leverage their talents and skills.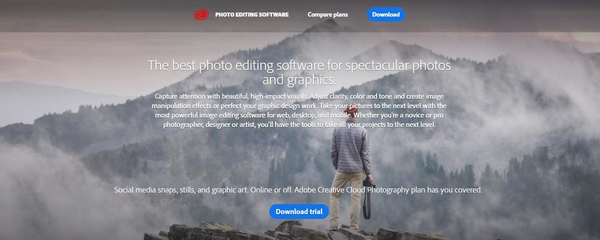 Details
12. Canva
Most startups may not have the budget to invest in professional editing tools like Photoshop but that doesn't mean they can't produce great-looking graphics.
Canva is a free service that allows you to easily create compelling images and graphics, especially those that are meant for social media use. With readily-available templates and easy-to-use tools, the app is your best choice if you have little to no experience using professional-grade software like Photoshop.
Another good reason to use Canva is the fact that it allows you to collaborate and import your brand colors and logos so you can easily use and apply them in any of the graphics you create for your business.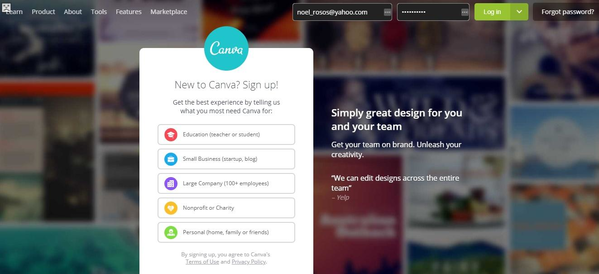 Details
13. Hootsuite
Promoting your brand and products on social media is an essential part of any ecommerce business. It's a good way to expand your reach and make people aware of the services your offer.
Hootsuite makes promoting on social media quicker and easier because it allows you to schedule posts and updates across all your social media channels as well as interact with potential customers on each of those channels all in one huge dashboard.
With Hootsuite, you don't have to open Facebook, Twitter, or LinkedIn separately. You don't have to schedule your posts on each of them manually because you can do it all in one place. It's a complete time saver, something you need for your ecommerce business.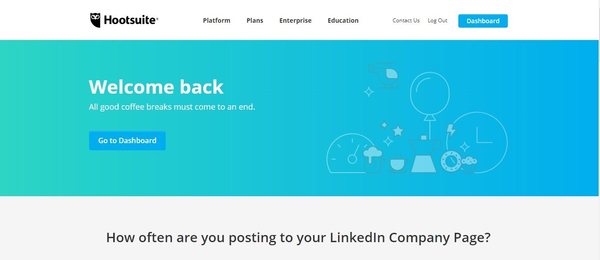 Details
14. Sellics
Product research is a key aspect of every ecommerce business. You need to constantly be on the lookout for your "next big thing" or that product that will sell thousands of units and bring your sales numbers through the roof.
If you run an Amazon store, Sellics is by far the best product research tool available today. Finding a profitable product is no easy task, but Sellics makes it easier with tools that allow you to drill down on products that have the potential to sell like pancakes.
By giving you access to Amazon's massive product database, you are able to filter products across multiple categories and compare key product metrics to help you choose the right product to sell.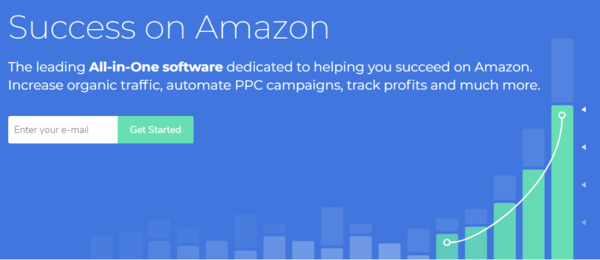 New image title.
Details
15. MailChimp
Keeping an email list is probably the oldest trick in the book, and though it doesn't get the credit it deserves, it's still one of the most effective marketing strategies today in terms of conversion and sales.
MailChimp is an email marketing service provider that lets you leverage your email list by allowing you to create emails and campaigns to promote your products, inform customers of recent updates, or keep them posted with special offers like discounts and coupons to make them come back for more.
The tool also allows you to send a series of emails to help build excitement for upcoming products and promos. It also lets you separate your email list into different segments so you can send emails specifically made for certain segments making for a more personalized approach that people appreciate.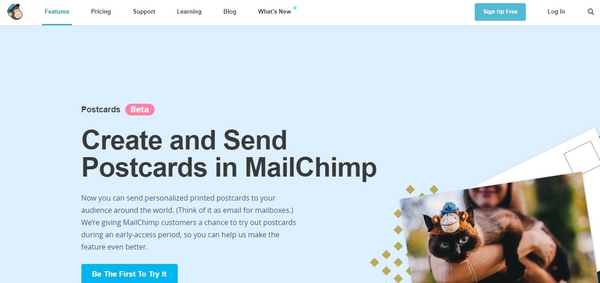 Details
Conclusion
With the huge number of tasks required to run an ecommerce business, investing in tools that can help increase productivity and profitability is an absolute must.
While most of the tasks required can be considered mundane and routinary, it doesn't take away the fact that most of them take time and effort, something you do not have a wealth of considering the circumstances.
The tools mentioned above give you the opportunity to maximize time with features that allow you to perform such tasks easier and faster. Though some of them may require you to shell out a considerable amount of cash, the benefits they bring totally outweigh the amount you'll spend.
If you want to boost product sales and see an increase in profit, investing in these tools is one of the best decisions you can make, especially if you're just starting out.
---
Connor Gillivan
Connor Gillivan is the CMO and co-owner of FreeeUp.com, a rapidly growing freelance marketplace making hiring online simpler. He has sold over $30 million online, has hired hundreds of freelancers to build his companies, is a published author, and is the owner of ConnorGillivan.com. He currently lives in Denver, CO.
Google+