19 Tasks to Outsource When Running an Online Business
An online entrepreneur has a lot on his plate – starting with supply chain management, inventory, shipping and returns, product catalog, customer service strategy, and marketing – all these key components that make up an online business.
With a 90% failure rate for new online businesses, putting up a venture can be quite daunting.
So how can business owners focus on completing several equally important tasks at hand? The solution is simple: By outsourcing.
You don't have to do it all alone nor hire a full-time employee for these 19 tasks. Remember that you can use the time saved to plan for new businesses and to grow your existing ones.
Read on to know more about which tasks you can outsource:
Want to learn more about content marketing? Download Neil Patel's free ebook: The Advanced Guide to Content Marketing.
1. Order Fulfillment
Companies such as Shipbob, Shipwire, and Fulfillment by Amazon can do the job for online businesses. Fulfillment partners store your products in several warehouse locations and manage the system of packing and shipping to your customer.
Steve from MyWifeQuitHerJob.com discusses some of the points why fulfillment operations should be outsourced. Here are some of the benefits:
Cut shipping time and avail of cheaper shipping costs. Since most fulfillment services have warehouses located in strategic areas in the country, expected delivery time to any location should be within 1-2 days. You'll also get savings on shipping fees because of the shorter distance between the customer's location and the warehouse.
Allow you to get ready for scalable business operations. You won't have to panic when looking for a place to store stocks once the business booms, you'll only need to buy more warehouse capacity with your fulfillment partners.
Go global without the hassle of dealing with international shipping. Fulfillment services allow you to expand worldwide without the hassle as they take care of the logistics.
So how does fulfillment services work? Here's a short and clear summary from FBA:


Amazon fulfillment shipping
If you need to explore more about which one will suit your business best, an article at Fit Small Business discusses in detail about how these fulfillment centers compare with each other in terms of cost, specialty, and their minimum order requirements.
2. Website Design, Maintenance, and Development
Unless you're good when it comes to web design and development, this part is better left to experts.
In a commentary in Business News Daily, Lisa Chu of Black N Bianco recommends outsourcing design and development tasks to freelancers. Business owners should be focused on growing the business and not with the time-consuming task of building or maintaining a good e-commerce website. She also notes that owners should hire different people to do these tasks, as you do not want to be reliant on one freelancer alone.
Practical Ecommerce lists 19 sites where you can find developers or designers to do the job. David Teten, in this article on Forbes, suggests another approach: since design and development are different yet closely integrated roles, it's also a good idea to outsource the job to an agency where a team will work for you. Usually, a single point of contact is assigned and he will be responsible for coordinating with resources and ensuring that the work gets done.
The same article also gives suggestions on how you can make sure that you are getting the best candidate for the job. Start with checking their portfolio and previously completed projects, searching their professional profiles on LinkedIn, and asking for references.
3.Managing your social media platforms
Branding is key in making a good impact on social media. However, not all business owners have the time to focus on this. Most small businesses do not have an employee to handle social media management full-time. Imagine if you're running all these for your business?


Outsource social media
KISSmetrics gives us a rundown of how businesses can outsource this important task to consultants.
First, find a consultant with great customer testimonials. Aside from their portfolio, search their name online and look for any references. If any project turned out really bad, chances are the previous employer would mention about it online.
Next, discuss with them their strategies for all your platforms – Facebook, Twitter, YouTube, etc. The consultant should be knowledgeable about the following:
Creating engaging tweets (in 140 characters or less)
Interacting with customers on your Facebook page wall
Using data on Facebook's Insights tab to maximize reach on campaigns and posts
Specific marketing strategies for Facebook, Twitter, Instagram, and other social media platforms
If you do decide to get the consultant's services, work together with them to build your brand's voice. Some of the key items that you can work on are your business' editorial calendar and procedure for responding to customer complaints and negative feedbacks.
Lastly, set timely updates with your consultant so you can monitor and keep track of the progress. Monitor and keep a closer look for any mistakes or brewing issues. You wouldn't want to be a part of this list of social media fails.
Want to know why social media is so important for your company? Download this free ebook about the benefits of using social media for business.
4. Inventory Management
You'll start with a small, manageable inventory at first. It's something that you can simply keep track of on a spreadsheet.
Then your marketing campaigns pay off, your orders are multiplied by X number of times, and you end up with something like this photo.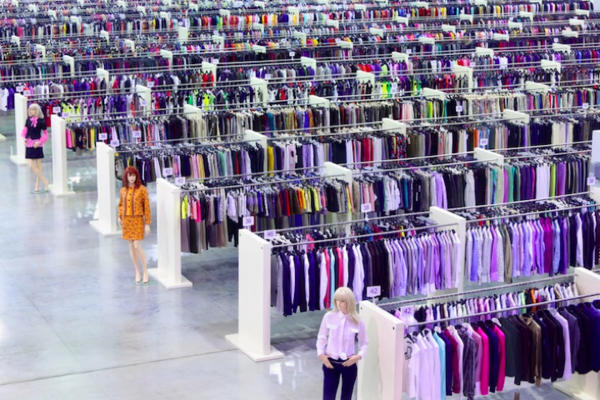 nventory management
Surely, this is not something a spreadsheet inventory could still handle.
This article on Financial Post discusses how outsourcing inventory management can help small, yet growing, online businesses. 3PL (third-party logistics) providers are capable of boosting a new business' growth by taking a huge part of the struggle in meeting the demands for delivery.
Xero discusses benefits of outsourcing inventory management. Key points include gaining access to good software that can handle a huge inventory, less staffing costs because you won't need stock room personnel, and reduced operational expenses because you have no storage to maintain.
While outsourcing this huge chunk of the business has it cons (service fees and sales data is made available to the 3PL to name a few), it is worth to check and evaluate if the move makes sense for your business growth.
5. Bulk Product Data Entry
Adding new products, deleting products from the inventory, tagging products that are out of stock, uploading product photos, or migrating products to a new platform are all tedious yet absolutely necessary tasks.
These activities are seasonal and outsourcing these will help you save time so you can focus on other equally important tasks. Getting the right person for a bulk data entry task also ensures that the job can be done efficiently, with a minimal margin of error.
For smaller online stores with a simple inventory, Magento suggests hiring an individual to manually manage products on the platform. For bigger and more complex data entry needs, there are different companies that offer a wide variety of bulk product data entry services. You also get to save in the long run because paying for their services mean that you get access to their data entry system so you won't have to think about creating a formatting code from scratch.
6. Writing Product Descriptions
Once your inventory grows, writing product titles and descriptions can become absolutely time consuming as shared by a marketing consultant on Quora.
A product can have a number of variants (eg. scent, flavor, color, print, etc) yet good SEO practice states that each one of this should have unique product titles and descriptions.
You'll also need to know how to create an effective product description.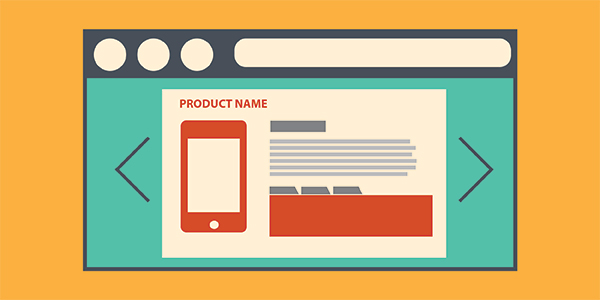 Outsource writing product description
Big Star Copywriting shares the reasons why product descriptions should be outsourced:
Writing product descriptions is considered a short-term and seasonal task because this only comes up when there are additional items in the inventory. It is not practical to hire an employee only for this purpose. You can always assign this to your current in-house employees, however, in case they cannot attend to the task, you can always outsource the job.
You need to know how to sell with product descriptions. If you do not have a copywriter in your in-house team, it will be best to get the help of experienced copywriters who know what type of product descriptions work.
Someone has to make sure that there is no duplicate content. This is because first, Google will flag your content and next, because you have to stick to your form of branding even if you are carrying the same item as your competitor.
7. Content Creation
You may think that blogging is unnecessary but this post on Shopify tells us the reasons why online businesses need a blog.
Blogging increases your chance of ranking higher on search results because this sends signals to search engines that your site is active. Blogs also serve as a way to establish authority in your field and to build a community with your customers.
Here's a snapshot of how retail giant Urban Outfitters does it. These guys must have a busy editorial calendar!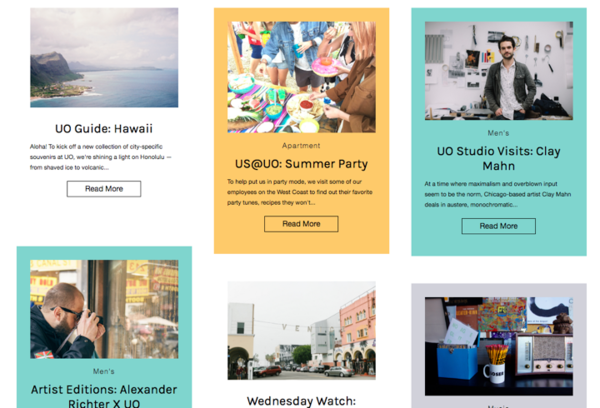 Urban Outfitters
So how do you improve on content creation for your site? The ideal scenario is this: a person from your in-house team who knows your brand by heart creates beautiful and moving content for your brand on a weekly basis. However, this is not always the case.
It's possible to assign the task to a person or a team but their workload might, at times, hinder them from writing great content. You can opt to outsource all the content writing responsibilities or you can outsource only to augment your team's creative output. The second option allows you to still have control of your blogging activities while having the security of an arsenal of content that you can use in case your team runs out of ideas.
8. Administrative Tasks
Small, repetitive, everyday tasks are necessary but these take so much time. Don't wait for things to get out of hand before you start outsourcing these tasks to a virtual assistant. A good general VA is an all-around rock star who can do (but not limited to) the following:
Manage your schedules
Handle your travel arrangements
Manage your files
Prepare presentations
Create reports
Run your personal errands
Hiring a VA, in essence, is similar to duplicating yourself so your other self can attend to the more pressing need of growing your business.
Chris Ducker, founder and CEO of a Business Process Outsourcing company, posted an infographic representing his top recommended tips for working with virtual assistants. It's a handy reminder when you're just starting out with your VA. Some of his top tips include taking the time to develop your VA's skills, setting timelines, and establishing trust.
Dorie Clark, a writer, shared her (and her VA's) story on how they worked well together. Ensuring communication was a priority, working on shared documents, and establishing a personal connection regardless of the distance helped them foster a good employer-VA working relationship. Scheduling video chat sessions are a great way to build and cultivate rapport.
9. Customer Service
You may be growing the business at an astonishing rate but if you fail to supplement this growth with a solid customer service strategy, you might be looking at the possibility of 42% abandoned transactions if and when customers' concerns are not promptly attended to.
This illustration shows the aspects of a good customer service approach: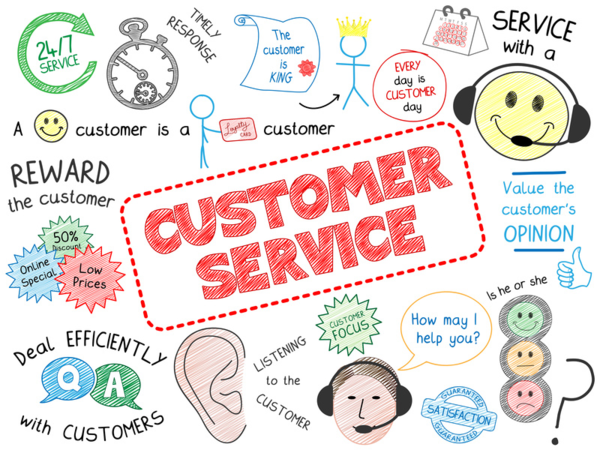 Good customer service
These concerns can range from product inquiries, ordering issues, and returns and exchange requests. While you may develop the skills required for good customer service processes within the team, the learning curve and the scale of growth might not keep up with your business' demands.
Outsourcing this aspect of your business ensures that you have access to resources who have the right customer service expertise. You will also have the capacity to expand and support scalable growth in the most cost-efficient way.
While outsourcing customer service has huge benefits, it also has its drawbacks. A Quora user came up with a comprehensive answer that discusses the pros and cons of taking the outsourcing route. Consider each point well so you can decide or read this post on Practical Ecommerce that talks about another solution for customer service: using a hybrid approach. Companies using the hybrid approach have a main customer service group within the team; they then outsource after-work hours, including weekends, to customer service agencies.
10. Order Processing
Rejoiner lists order processing as one of the main duties that you can assign to a virtual assistant – from order entry to invoicing. This a good way to go when you are still starting out but when business becomes big enough, consider getting the services of a BPO company.
Take a look at this case study presented by Flat World Solutions, a BPO company with offices in Asia, South America, and Africa. An e-commerce company partnered with them for their Order Processing service. After 18 months of operation handled by FWS, the e-commerce company has seen a 300% increase in order volume.
Remember that when you partner with a BPO company, you are teaming up with a company backed with years of experience in the industry. The experts are experts because they know things that budding entrepreneurs don't. Infit Contact tells us of some of their tried-and-tested tips when it comes to order processing: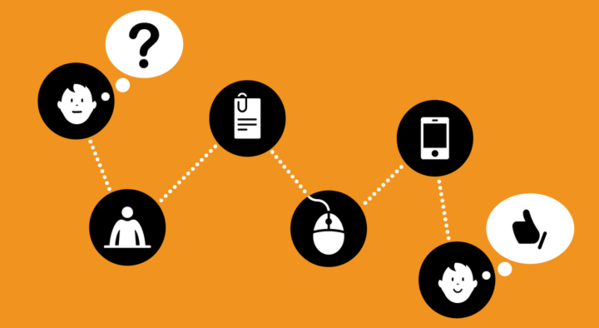 Processing system
Above photo shows an illustration of a clear and simple order processing system.
Do not confuse customers with several types of order forms. Stick to one standard order form.
Make sure that the order form is complete with all the necessary information.
Acknowledge the order to the customer through email.
Update the customer with the order status.
Don't forget to ask the customer for feedback.
11. Bookkeeping, Accounting, and Financials
Your books will tell you the health of your business. Some businesses fail not because they had no profit because they ran out of cash.
This is why it is essential to keep any eye on your books; however, you can be too busy looking after the operations side of your online business that you may not notice. This will likely leave you with less time to focus on the financials.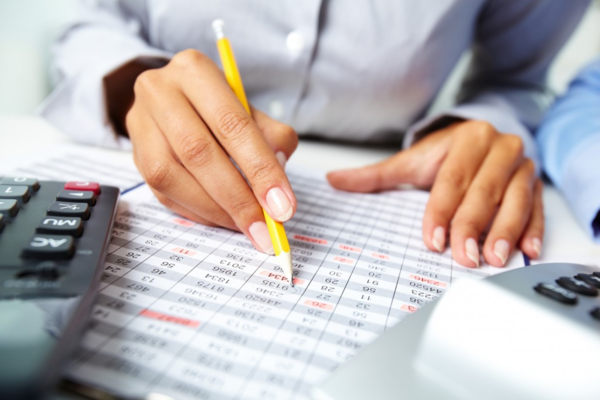 Outsource your financial department
According to All Business, most small businesses make mistakes when it comes to bookkeeping and one of these mistakes is doing the task on your own. When you have too many things on your mind, it can be easy to forget to file receipts, track expenses, reconcile books with bank statements, and recording petty cash transactions.
Aabaco Small Business from Yahoo points out the benefits of outsourcing your bookkeeping processes. The biggest advantage is that you're able to stay on top of your finances with the help of professionals. Also, bookkeepers are always updated when it comes to ever-changing laws governing taxes and fees. If you pull a DIY on this, you'll need to spend time understanding the laws.
Next, outsourcing means that you get access to accounting systems that are otherwise too expensive to purchase for a small business. These systems are able to keep a copy of backups, both online and offline, so if ever the government decides to audit your profits, you'll be ready.
12. Payroll
Like accounting and bookkeeping, payroll processing is not directly related to profits, yet it's an important supporting function.
For starters, Intuit states that using a manual system is the cheaper and most familiar option. However, when you start hiring more people with different salary and pay grades, managing payroll through a manual system can take a lot of time. It's more prone to human error too.
Next, keeping track of federal and state laws for wages takes a considerable amount of time. The most compelling reason why you should be on top of your payroll needs is the legal complexities that would entail if your company does not comply.
According to Small Business Trends, if you decide to manage payroll in-house, you should also be ready for unforeseen circumstances that can arise such as disputes and settlements.
When this function is outsourced, you win your time back so you can pour your attention to your core business. Since you now have access to the latest payroll software through your partner, the chance of releasing an erroneous salary computation is lessened. Outsourcing also reduces the risk of being penalized for forgetting government deadlines.
13. Market Research
Here's the scenario: you're thinking of changing the design for one of your products but you're not sure how the market will respond. How will you test the waters?
This is where market research comes in.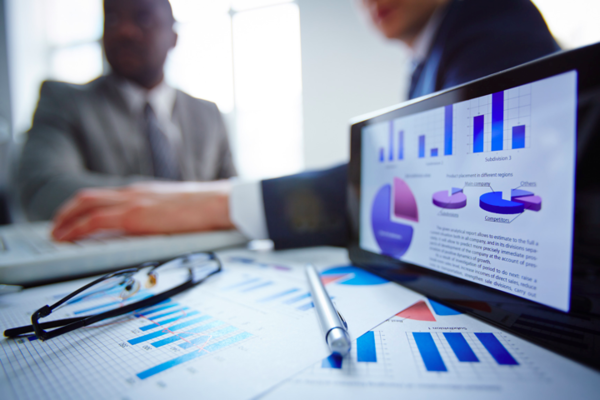 Outsource makret research
You may think that you know your market really well but conducting a study will help you reach a conclusion. This article at The Guardian discusses how small businesses can do their own market research. Asking the right questions is the first step for primary research. Incorrect questions can lead you to answers that are unrelated and unhelpful to the goal of reaching a decision.
While you may have an idea of the study, outsourcing this task to experts is highly recommended. Infinit Datum shows us some of the reasons why market research should be handed over to specialists:
You can expect an objective and unbiased view from your partner, third-party company.
Market research companies have access to more customers; thus, they can offer you more accurate data.
Processing big data needs advanced systems (not just a spreadsheet) and these are available to specialists.
14. SEO/SEM
Do you know how important your search ranking is? Organic search brings 51% of traffic to B2B and B2C sites.
The most obvious choice is to bring an SEO/SEM expert onboard to manage your search marketing. However, if you consider the costs it takes to hire another employee, it will be more economical to outsource the job to SEO experts.
Moz enumerates the following answers as to why search marketing should be outsourced:
It is the more affordable solution in the long run. You may think that giving SEO or search marketing as an additional task for your staff is the cheaper solution but if you value the cost (in terms of money and time) of learning how to do SEO well vs. getting a specialist, the latter provides the most value for your investment.
You will be paying for tried-and-tested techniques and years worth of experience. The skills needed for effective SEO/SEM are mastered over time and not developed overnight.
Your SEO specialist is an industry outsider. Through discussion, there is a huge possibility that you will be able to generate more ideas as you hear objective inputs.
Your specialist will make use of specific tools to be more efficient for the job. If you take this task in-house, you'll need to pay for premium tools and you'll also need to spend the time to train your staff.
15. Email Marketing
E-commerce giant Shopify sums it up for all of us: email marketing brings profits. From informing customers about your new products, sending coupons, or reminding them about abandoned shopping carts, email is the best way to reach your customers.
Marketing brings more business in and it's hard to imagine a company outsourcing the entire function. However, working hand-in-hand with experts is not a bad idea.
It takes more than being persuasive with words to be effective in email marketing. You need access to special tools to automate the process of sending emails at the right time and also to analyze and track conversions.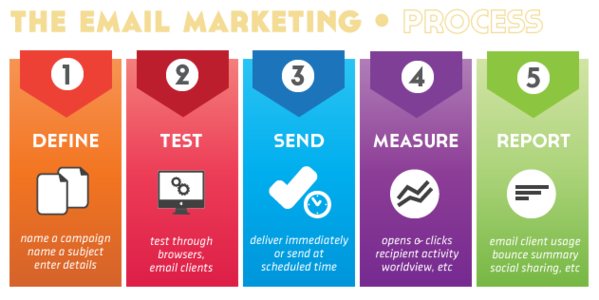 Email marketing process
This particular case study published by Adrants looked into how an interior design e-commerce site improved their margins by outsourcing their marketing function. Their partner company helped shift their mailing list to a new email service provider, reach out and retarget customers, as well as automate their promotional emails. These changes resulted to double the monthly revenue and 12 times more revenue per email.
16. Graphic Design and Artworks
Unless you're in the business to sell designs and artworks, you should outsource visual tasks to highly capable designers. Your company logo, banner, catalogs, and promotional spread are all part of your branding so these must not be left to the amateurs.
How do you find the right person for the job?
A post on Medium reminds us that lower rates do not always mean that you're getting an original work. Remember that graphic design is a particularly specialized skill and getting a good freelancer means that you're going to have to pay more (and that's if he can still accommodate your project).
As Practical Ecommerce pointed out in an article, good freelancers are often tied up with projects. Chances are, you will have to wait for them to finish existing commitments.
Business Insider gives some tips on how to hire the right designer:
First, ask friends or other business owners for recommendations.
Once you're evaluating a candidate, ask them for references from previous work, ideally, something that is similar to your business.
Be clear with the message that you want to convey to your customers so that the designer can work with a theme in mind.
17. PPC Marketing
We've already mentioned social media, content, and email marketing in this list. These are marketing activities that are already a part of a company's day-to-day operation. However, you might be wondering… How about campaign-specific forms of marketing?
We're talking about Pay-Per-Click, print and display advertisement, as well as ad development. These are marketing activities that start and end as a part of a campaign.
Here's a quick reference on how a PPC campaign is set-up: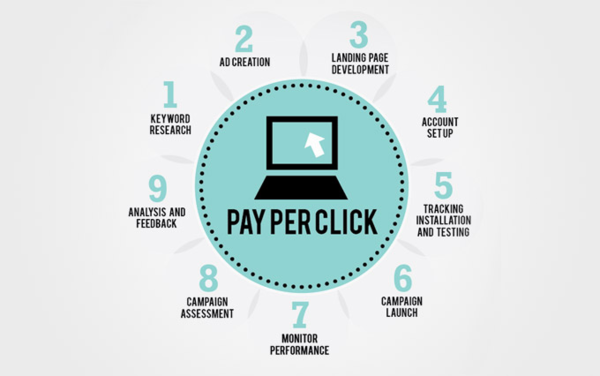 Setup of a PPC campaign
Smart Insights, in this article deciphering which activities should be outsourced, notes that campaign-specific tasks should be sent to third-party specialists. Because of a campaign's fixed period, it is only necessary to get the required services when the campaign is ongoing. This allows business owners to save up on costs, as they'll only need to pay when they use the services unlike when you have a full-time employee.
18. Photographer, Videographer, and Editor
Stellar product photos and beautiful campaign videos are the brainchild of highly creative and skillful individuals. These raw photos or footages will then need some tweaking from an expert editor. You won't need the services of a photographer, videographer, or editor all the time, but remember: when customers visit your page to browse your product catalog, their work is the first thing that the customers will see.
To make a good impression, go for the ones whose output and quality of work is worth the price.
Sites such as Photographer Central and Find A Photographer make it easy for business owners to find talents located in their area.
Here's how my search for a product photographer near Atlanta turned out: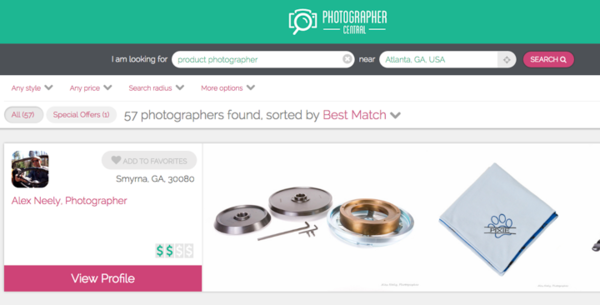 My search for a photographer
As for videographers, Sprout Video recommends looking for them in the following places:
Universities (Film major students)
Marketing Agencies
Social Networks
Recommendations from friends
19. IT Support
Business size doesn't matter when it comes to crashing websites and servers, malware attacks, and corrupted data. These are some technical issues that a small business might experience during operation hours and these can only be addressed by an IT support team.
However, Techradar suggests small businesses (with 20 or fewer employees) should outsource their IT support. The cost of outsourcing support for a few employees is cheaper compared to having an in-house IT support person.
Once your company grows to more than 20 heads, put hiring an IT support team on your to-do list. Managing more than twenty requires a dedicated IT guy to look after the team.
IT support companies also provide security and troubleshooting services as well as site plugin enhancement and website support.
What are your experiences with outsourcing tasks? Do you have new insights? Let us know in the comments!
Need more help with your e-commerce business? Check out this useful free ebook about building an e-commerce business..
Download the free ebook!
The Advanced Guide To Content Marketing by Neil Patel And Kathryn Aragon
Download the free ebook!
The Benefits Of Social Media For Business
Download the free ebook!
The Complete Guide To Building An E-Commerce Business by Digital Sherpa