21 Best Marketing Extensions for Magento
Magento eCommerce website development has seen a revolution in the recent years. Thanks to all the developers who created extensions; we've seen vast improvements in the functions that can be done within Magento. These extensions introduce customizations to the store that helps business owners tailor it to suit different marketing needs.
At the moment, business processes such as product management, payment methods, shipping options, checkout processes, etc. can be made easier with the help of extensions.
However, finding the best ones that fit your needs is a time-consuming task. And that's why we're here to help you out! We have created a list of the 21 best Magento extensions for marketing. Read on and see if some (or all) of these match your needs.
Need more help with your e-commerce business? Check out Neil Patel's useful free ebook about building an e-commerce business.
1. Magento Email Templates
Stop using archaic email templates for your customer's transactions. Customers hardly read these old-fashioned emails but if you do it right, you can use receipts and other transactional emails (orders, registration, etc) to build relationships and cultivate returning customers.
Magento Email Templates helps in achieving these long-term business benefits. The extension uses targeted promotions, customer segmentation, and search engine optimization to help attract and allure customers to continue browsing through the displayed products, even after they have already performed a transaction.
Currently, Magento Email Templates offers 7 styles to choose from. You can customize the photos, texts, font, and color for all your transactional email templates. Here's a sample email template: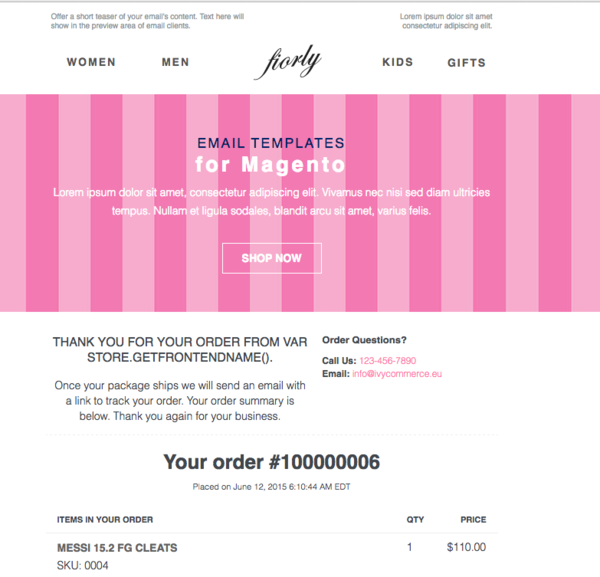 Magento Email Templates
Extension Details:
2. MageMonkey
Here's a good extension for those who are still starting out with their eCommerce business. Get your email marketing software and the use of email servers for free using MageMonkey, the official Magento extension integrated with MailChimp and Mandrill, MailChimp's SMTP service. The best part is that it comes for free (you can send up to 12000 emails monthly if you have less than 2000 subscribers) or you can pay for a minimal price once your subscribers increase in number. MageMonkey was developed by Ebizmarts.
The integration with Mandrill will allow you to use their email servers and will give you the capability to send auto-responders, reminder emails for abandoned carts, and email greetings for special occasions.
Here's a sample of how MageMonkey Abandoned Cart emails be configured: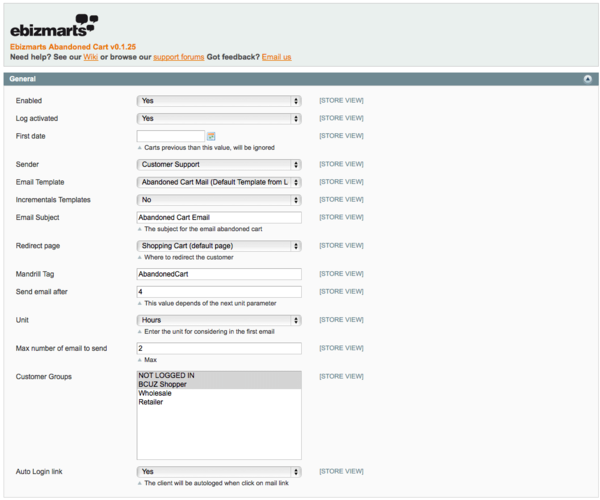 MageMonkey
Extension Details:
3. Bronto
Personalizing the way you communicate and reach out to customers is a way to engage and cultivate returning customers. If you're looking to increase conversions from your email marketing channel, consider checking out Bronto.
Customers are raving about how much Bronto has helped increase their revenue and email marketing conversions. Bronto allows businesses to create targeted campaigns based on customer information and previous purchases data. The platform is easy to use too with its drag-and-drop workflow.
The extension uses RFM metrics (Recency, Frequency, and Monetary Value) or historical purchases to send highly targeted emails. Bronto is capable of inserting Product Recommendations into transactional emails, sending abandoned cart reminders, wish list prompts, and product review requests.
Here's how a sample Bronto workflow looks like: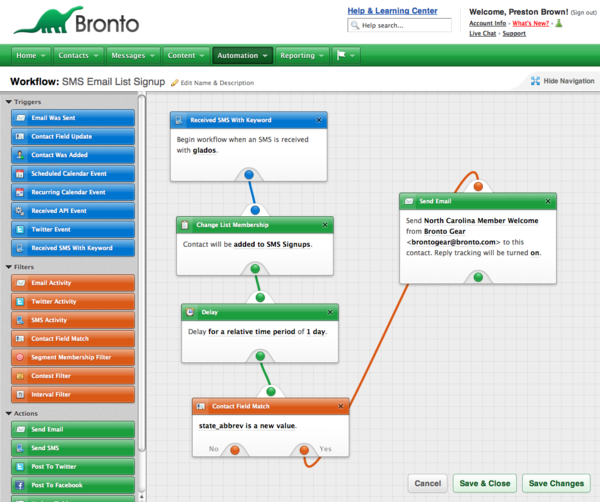 Bronto
Extension Details:
4. Instagram for Magento
Social media is a crucial marketing channel, especially if you're brand's main target market are the young and tech-savvy. The big ones, such as Target and Kohl's, maintain their own Instagram accounts. iKantam, developer of Instagram for Magento, recognized this need and created an extension that integrates your eCommerce site to the social media network.
Here's how the Instagram images will look like on a Magento page: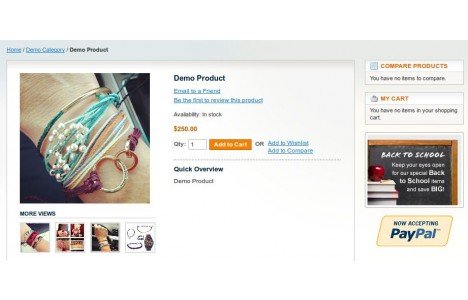 Instagram for Magento
The Instagram for Magento module creates a sidebar mini gallery as well as a full gallery page on instagram, each of which can be configured separately to use a different user. The size of the sidebar images can be adjusted so that you can fine-tune them to match your website's design. There is no coding needed for this extension. Full cache abilities to decrease server load and page load times is also a benefit of using Instagram for Magento.
Moreover, Instagram for Magento provides you with the following options: Choosing the placement of your Mini Gallery in the left sidebar, right sidebar or footer Shortcodes to place gallery in any page via CMS or in HTML files Uses Magento's native js library for faster loading times, no added jQuery
This is how the extension will look like on your Magento Admin panel: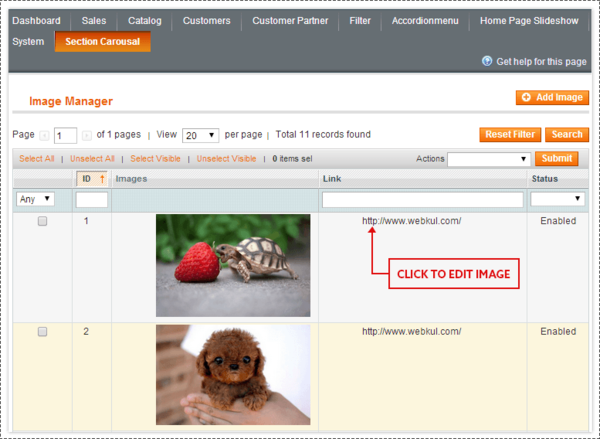 Instagram for Magento
Extension Details:
5. Automatic Internal Links
SEO experts recommend using internal linking to establish a site's authority as well as to propagate the website's architecture. Internal links are links on a post going to other pages within your website. These links point the search engine to other previously uncharted parts of your website. You can use these links to associate all items concerning the same product category.
Now, instead of manually adding links to your posts, Automatic Internal Link simplifies the process for us by automatically creating links through keywords and phrase associations.
The great thing is that you only have to set it up once; it easy to use too! First, you would need to add your phrase into the plugin settings and the URL that you want to link that phrase to. You can choose to assign as many variations of keywords and URLs as you like and decide how many times you want the links to appear within the posts. You can also opt to write different multiple links pointing to a single URL within one post.
From then on, whenever you create a new post, the plugin will automatically create the anchor text links for you. You can just go about your blogging as you normally do without ever having to think about the process again. The only time you would need to go back into the settings is when you want to add additional keywords and URL.
Here's a sample configuration page for the keyword Acer: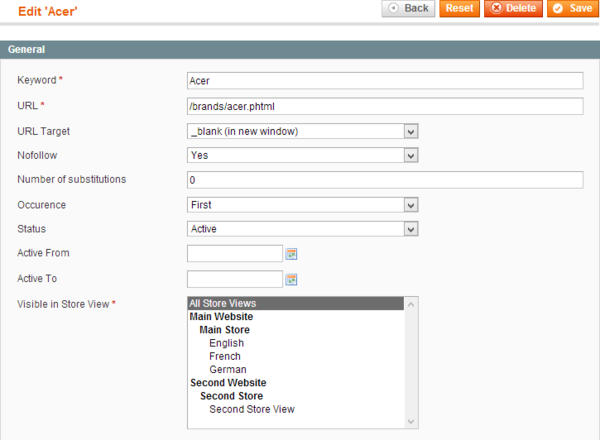 Automatic Internal Links
This extension is very flexible as this gives you complete control over your internal linking. Here's how a sample product listing will look like: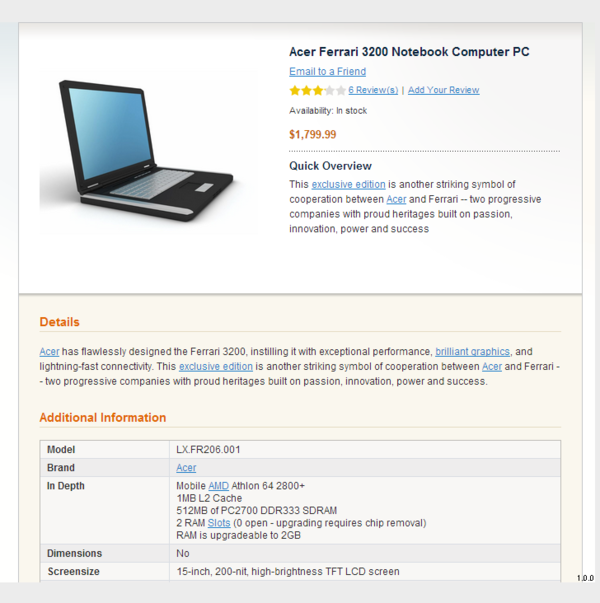 Example Automatic Internal Links
Extension Details:
6. Advanced SEO Suite
Keeping your SEO strategy in check while running an online business is a time-consuming albeit a significant task. Advanced SEO Suite, created by Mirasvit, steps in to help business owners maintain and keep their sites search engine friendly. If you really want to increase your search ranking, ditch the manual ways of doing SEO and consider purchasing this to boost your SEO strategy.
This extension is particularly helpful for optimizing keywords, URLs, canonical links, and sitemaps. Aside from these SEO-rich features, Advanced SEO Suite is also capable of customizing rich snippets which contribute to up to 30% increase in CTRs.
Store owners who have bought Advanced SEO Suite also commend the fast and reliable support that Mirasvit provides. This extension is highly recommended for those who want to rank higher in search results yet do not have the time to design and manage manual SEO operations.
Here's a sample of how this SEO extension works:

Advanced SEO Suite
Extension Details:
7. Schema.org
Following widely-accepted structured data markup allows better interworking relations with all search engines, regardless of the eCommerce platform you're using. These industry giants, Google, Microsoft, and Yahoo, are the sponsors of Schema.org. This means that deploying markup languages on your shop will help you get on the good side of the biggest search engines. The Schema.org Magento extension was created by sudopratt.
This extension was particularly created to manage schema for eCommerce websites. Here are the tags currently in use: name, description, image path, ratings, and price. Once a customer searches online, he should be able to get more concise information about the product he is looking for.
What do schemas look like? Here's how Google uses structured data for location pages: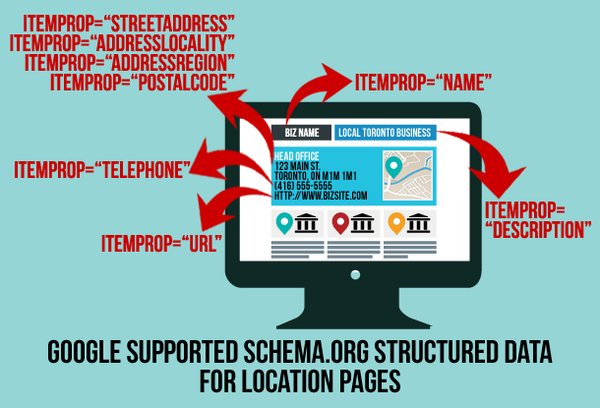 Schema.org
Extension Details:
8. CreareSEO
CreareSEO adds all of the boxes that you should fill in to get the best SEO results by yourself and fixes some of the things that might seem off in Magento when you are building a store. You're not going to get the results that an SEO agency is going to get you with this plugin alone, but you will see a dramatic reduction in your bill with them and an increase in your SEO results.
CreareSEO made a checklist for you, and then handed over the tools to complete your list. It also provides you with numerous benefits like: HTML sitemaps, default meta descriptions and page titles for products and categories, duplicate product button removal, the ability to disable keywords and meta description tags, 301 redirects for discontinued products, Unique category headings, and many others. Creare was developed by Adam Moss and Robert Kent.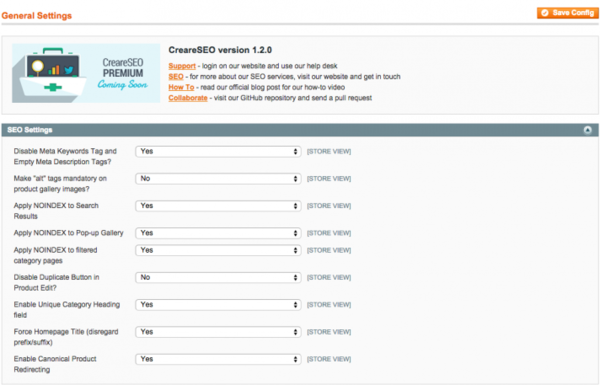 CreareSEO
Extension Details:
9. Toogas Featured Popup
Pop-ups are an instant attention-grabber. With Toogas Featured Pop-Up extension, it is possible to define the pop-ups you want and have this configured and called from any page on your website. This extension was created by Toogas, a Portugal-based company specialized in eCommerce.
The extension comes complete with customizable options such as start and end dates for enabling the pop-ups, defining the number of pop-ups shown per session, as well as specifying the type. Pop-up types vary from Image Popup, Newsletter Popup, Youtube Vídeo Popup, and Page Url Popup to name a few.
Price plans differ depending on the number of licenses starting at $69 for 1 license up to $349 for 10 licenses.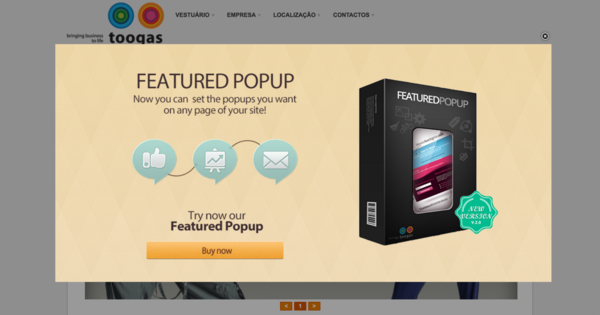 Toogas Featured Popup
Extension Details:
10. Matrix Rate
Managing your shipping process can be quite tricky at the start but with the help of extensions such as Matrix Rate from ShipperHQ, business owners can efficiently create and compute for shipping table rates.
Matrix Rate is the most downloaded table rates extension in Magento. It provides a highly flexible and configurable solution so you can offer your customers several shipping options based on where they are located. With Matrix Rate, you can configure varying shipping rates depending on the delivery destination, the chosen shipping method, weight, price, or quantity of the product.
For starters, you can get the extension for free but if your business is expanding, we recommend that you get the Premium extension. Premium level grants access to more functionalities and a priority access to the support team.
Sample of how table rates look like: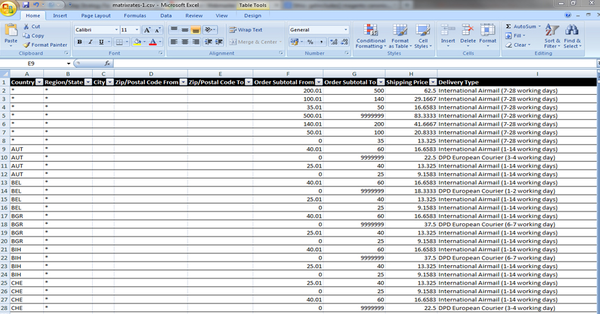 Matrix Rate
Extension Details:
11. Optimizely
Every decision that you make for the store should be backed by data. Any modification, even just changing your brand's font color, should be tested not only on the aesthetics part but also on how it impacts conversions.
Optimizely is a known tool that provides an efficient A/B testing platform. The Optimizely extension on Magento, created by the makers of Optimizely itself, is one of the easiest to install; once it's installed, you'll start getting information about revenue, conversions, clicks, signups, and other analytics that you wish to monitor.
This extension provides businesses with the ability to conduct A/B testing on their web pages. It also gives them the option to do multivariate testing or split testing, whichever they prefer. Through personalization, business owners can craft a highly-targeted campaign and then evaluate the results using Optimizely.

Optimizely
Extension Details:
12. Blog
Use content marketing and boost your sales. Blog - Community Edition from aheadWorks provides the functionality to help you engage your audience using the written word.
Content marketing does not only cultivate returning customers but it also brings new visitors to the site. Use the blog to communicate latest news, discount alerts, and holiday greetings. The Blog extension also offers features such as last posts widget, enabling the comments section, and the capability for copying and duplicating posts.
Turning on the comments section on the blog will also increase customer interaction; hopefully, this will lead to gaining more market share. And the best part of it? This extension is available for free. If you want to learn more about how you can best promote your site through content marketing, read our previous article here.
Here's how your admin panel for Blog will look like: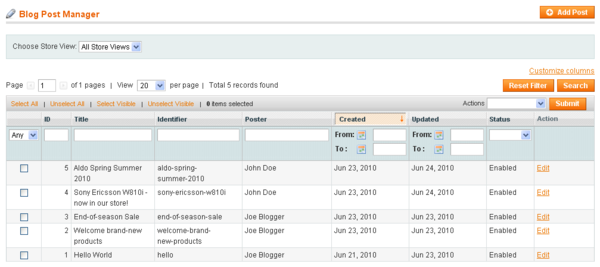 Blog Post Manager
Extension Details:
13. Nitrogento
Your store can have the nicest photos and the best website design but if it takes more than 3 seconds to load, expect customers to leave your site. Speed is of the essence when it comes to online stores. Nitrogento, an extension created by the minds at ECA_TEAM, is a nifty tool that helps improve the page load time of a Magento site.
Nitrogento uses caching technology to lower the page load time. One particular approach that suppresses page load time is the Full Page Cache. This method downloads the whole page in HTML so instead of rendering PHP every time, the whole page is downloaded once. This helps reduce the server load and also decreases the average response time. Other methods used by Nitrogento are reindexation booster and htaccess fine-tuning.
With over 20,000 downloads for Nitrogento, you're assured of the effectiveness of this product. If in case you observed that the extension did not help speed up your Magento site, they are offering a 30-day money-back guarantee.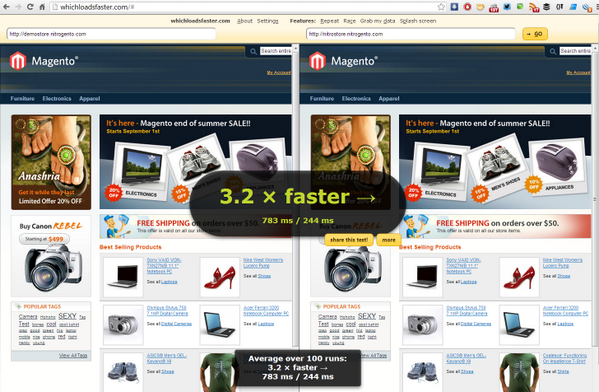 Nitrogento
Extension Details:
14. AddShoppers
How much love are you getting on social media? AddShoppers is a digital marketing extension that you can use to gauge how much revenue your campaigns are bringing in.
Keep track of your campaigns with social analytics and ROI tracking. Next, simplify social media activities for your customers with social logins and sharing buttons. AddShoppers also makes it easy to drive social media shares through contests, giveaways, referrals, and coupon rewards. This all-around extension also takes care of driving behavioral targeting of your customers as well as dynamic retargeting for customers who were browsing and who left your site.
AddShoppers is a single platform offering 12 efficient onsite marketing solutions. This extension will allow business owners to measure attributes and deploy campaigns in multiple languages which will then lead to revenue growth.
Here's a sample of a product entry with AddShoppers, AddReferrals and social media sharing buttons in use: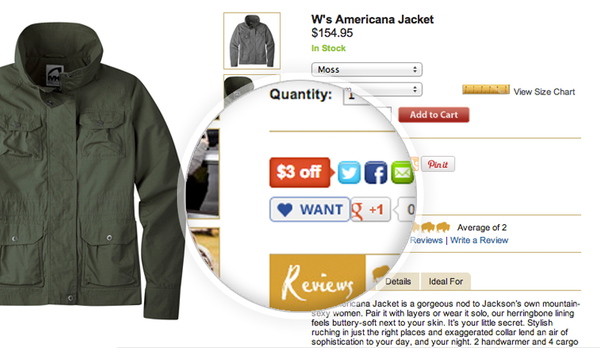 AddShoppers
Extension Details:
15. Abandoned Cart
Business Insider reported that 74% of shopping carts are abandoned in 2013, an increase of 2 percent from the previous year.
Winning these seemingly lost sales can be done through the Abandoned Cart Magento extension. This extension from SeverTek gives businesses a chance to turn a person who is hesitating to buy your product into your loyal customer.
With the Abandoned Cart extension, businesses can send email reminders to customers who have abandoned their carts. You'll just need to set up a cron job and the mail will automatically be sent to your customers. Note however that this extension can only send an alert to a customer who is logged in to your site.
To make your abandoned cart reminder email more effective, make sure to come up with a good strategy to win your users back. Here's a post detailing the best practices when it comes to sending cart abandonment emails.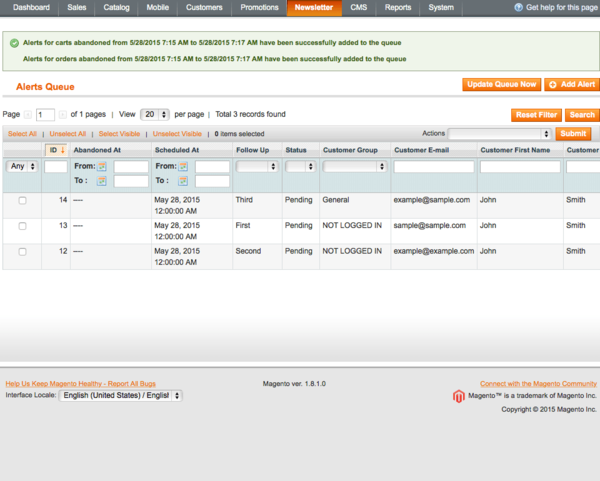 Abandoned Cart
Extension Details:
Want to learn how to tackle shopping card abandonment? Download the free ebook with 20 tips!.
16. Gift Card
More and more people opt to buy gift cards, especially during holiday seasons, to give their loved ones the freedom to choose the gift that they like. The Gift Card extension for Magento, created by Stable Addon, presents an efficient and ideal way to configure and sell customizable gift cards to your customers.
This extension allows business owners to create several gift cards ranging from different prices. You can also opt to not have specific valued cards and just leave the gift card pricing to the customer.
What we like about this extension is that you can opt to offer customers the choice to create personalized gift cards. Adding their personal touch will surely make the gift card a memorable present. Customers can upload their photos and gift card designs, add a message for the receiver, and schedule the delivery day.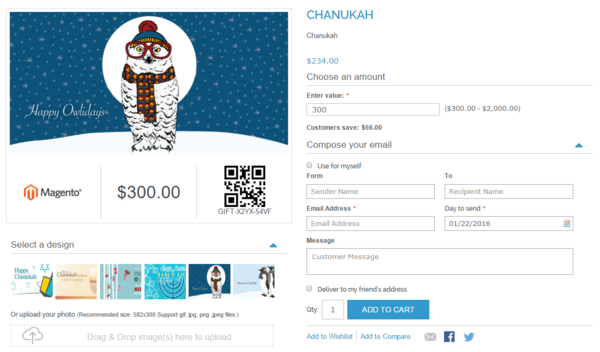 Gift Card
Extension Details:
17. Affiliate
Judging from the success of Amazon's affiliate program, this form of marketing does increase traffic and sales as well provide the added bonus of higher results in search engine rankings.
So how does affiliate marketing work? It is the equivalent of the word-of-mouth marketing. You are giving your loyal customers a way to send their friends, families, and readers to your site. In exchange, you can offer them a percentage of each sale or a voucher they can use for future purchases.
For Magento, the Affiliate extension created by Magenest allows business owners to create and design their own program based on a set of criteria as well as configure the commission rate and create accounts and custom links. This Magento extension allows you to automate the process of creating and tracking each affiliate's performance. The dashboard will also show you the Top Referrers. Depending on how you want to manage your program, you can either introduce rewards for the top referrers to recognize how they have helped grow your sales.
If you need more ideas in improving your affiliate program strategy, visit this post to learn tips.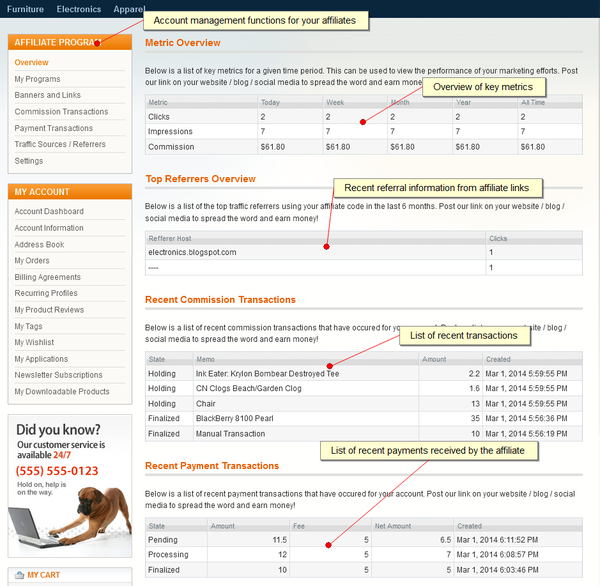 Affiliate
Extension Details:
18. Yotpo Reviews
Yotpo Reviews is a Magento extension and is one of the most widely used (150,000 stores and counting) because of its great and reliable review handling functionality.
Before making a purchase from any online website, savvy customers usually hunt the internet for product feedback and reviews. With Yotpo, these reviews can be found on the same product page. There's no need for the customer to look for other sources on the web.
Furthermore, shopping online may be convenient but there are still people who are holding back in buying merchandises from someone they do not know. Most customers do their research and they usually refer to buyer reviews to help determine if the person they are speaking to is a reputable seller or not. This extension allows eCommerce businesses to trigger an email notification to their customers so they can review and share their thoughts on the product that they purchased.

Yotpo Reviews
Extension Details:
19. Simple Google Shopping
A great way to complement your search engine optimization campaign and increase traffic and sales to your website is by using Google Shopping. The top benefit of using Google shopping is that customers searching for a particular type of product can find your items on the search page.
Google Shopping is a webshop that features your products with links to your website. If you are looking for products, you can simply type what you're looking for into Google (eg. organic products) and it will display results from the Google shopping directory. You can then click on the product listing itself and see more results. You'll see details on prices, images, and information on where to buy this product. These top results are actual products from online websites.
To use Google shopping, register for an account. Once you become a member, you can start using the tools that are provided by Google to create your payment links.
The Simple Google Shopping extension on Magento created by Wyomind allows eCommerce business owners to easily export product data from their website and into their Google Shopping account.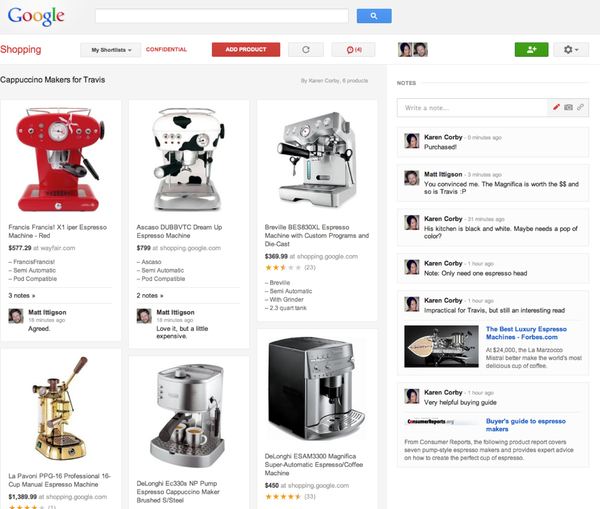 Simple Google Shoppings
This Magento extension will help you in creating a data feed in compliance to Google's policies, customize your product catalog data feed, and set up automated updates to your Google Shopping product feed.
Extension Details:
20. Google Analytics+ by Fooman
Google Analytics in itself is a very useful tool in gauging visits and adwords performance. Fooman Google Analytics Magento extension takes this on the next level as it provides more complex capabilities. This extension allows tracking of Adwords purchases and conversions, configuration of tags for dynamic retargeting, and item categorization. It allows you to get deeper analytics on how Adwords is converting for you in addition to the ability to filter by customer.
You can analyze and diagnose problems that you might have on your store using the analytics data. At which part do users leave the site? Do they drop out during the shipping or the checkout process? These are the types of information that can give you a clue on what needs to be improved on the site and on the sales process.
Current users of this extension gave good feedback on its usefulness as it allows owners to keep track of adwords, conversions, and analytics for multiple sites. Fooman also has a great support team who are answering questions and addressing issues in a timely manner.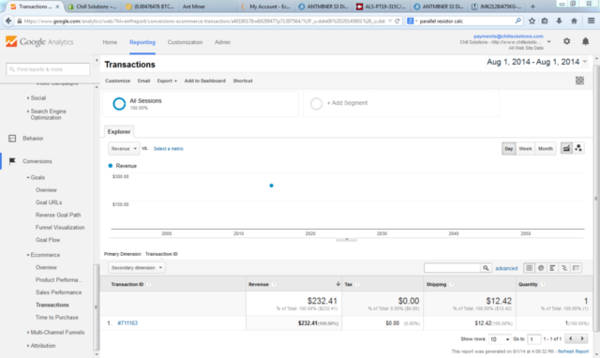 Google Analytics+ by Fooman
Extension Details:
21. Magento Google Tag Manager Integration
With Google Tag manager, you can keep track of all the tags on your website.This extension allows you to integrate Google Tag Manager to your Magento site. All you need to do is to insert your container id to the configuration.
This extension can also be used as a dynamic remarketing support. You can use Google Tag Manager to add tracking tags to a Magento site and use these data to show targeted ads to users who have browsed your site. Moreover, even your marketing team will be able to add tags on their own without the need for code changes.
Other features of this extension include support for multiple stores, Adwords conversion tracking support, and compatibility with all browsers.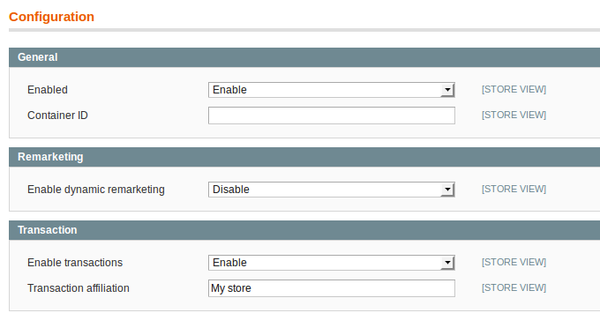 Google Tag Manager Integration
Extension Details:
What are your favourite marketing extensions? Let us know in the comments!
Download the free ebook!
The Complete Guide To Building An E-Commerce Business by Digital Sherpa
Download the free ebook!
20+ Tips To Reduce Shopping Cart Abandonment by Bryan Eisenberg