Seven Expert Tips To Build A Winning SEO Strategy
It probably isn't the first time you've come across the term SEO.
In the era of digital marketing and the escalating arena of eCommerce, we're sure that even an amateur marketer and entrepreneur understands this three-letter term, which has a massive impact on a website's success or failure.
Did you know that...
An average of 61% of marketers staunchly believes that SEO plays a pivotal role in the success of the online business. Modern companies and brands assign an average of 41% of their marketing budget to optimize their SEO.
But, why SEO?
Considering the state of the world today, internet use is at an all-time high. Our lives revolve around online shopping, streaming as much TV and movies as we can, and attending many Zoom meetings. Many organizations rely on SEO because of this.
And that's where Google comes in.
Google is still the King - when it comes to search engines!
It's the most trusted website by millennials and Gen Z and has been part of our lives already.
Imagine.
If you want to search the chemical formula of Argentum Nitricum? You Google it.
Looking for a delicious pizza in the vicinity? Google will help you find one.
Need fashion advice? You turn to Google.
Google has become a one-stop solution for us.
It helps us find answers to our questions instantly. But, did you know that Google receives 3.8 million search queries every 60 seconds across the globe?
It means the appearance and high ranking of a website on search engine result pages can do wonders for increasing its traffic and brand awareness.
So, it wouldn't be wrong to state that developing a robust SEO strategy will not only improve your website's traffic. But it's favorable for your business as a whole.
Especially now, that there's an increased reliance on the internet and use of websites.
So, what are you waiting for?
It's time to roll up your sleeves and plan a winning SEO strategy to make your website rank higher and receive gigantic traffic at your website.
So, without further ado, let's move on to expert SEO tips for building a winning SEO strategy.
Seven Expert Tips To Build A Winning SEO Strategy In 2021
1. Search For The Right Keywords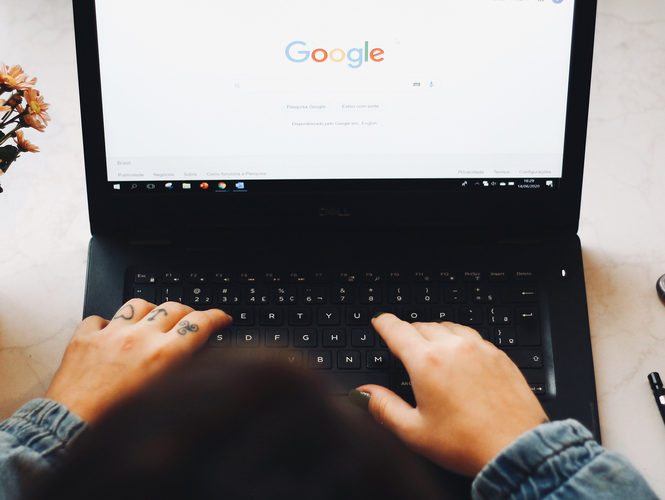 Keywords are the words or phrases entered by the audience on the search bar of a search engine. If you have browsed the internet to crack the code of ranking your website higher on the search engine result pages, we are sure you already know that keywords play a crucial role in SEO strategy.
Selecting the right keywords and optimizing them in the content increases the chances of ranking higher and getting clicks by potential audiences.
Hence, making a list of the right keywords is essential before anything else to boost the website's SEO.
The best place to look up the right keywords is Google.com.
Yes, Google will help you to pick the right keywords for your website.
When a user starts typing a search query, Google displays a list of suggestions. These suggestions are of immense help to a marketer as he can optimize his content for the keywords people are already entering and looking up for.
Aim to target long-tail keywords as they have comparatively lesser search volume. Therefore, if your content is optimized for long-tail keywords, your website has better chances to score a higher rank on SERPs.
You can also use tools like Google Suggest Scraper to get multiple results quicker.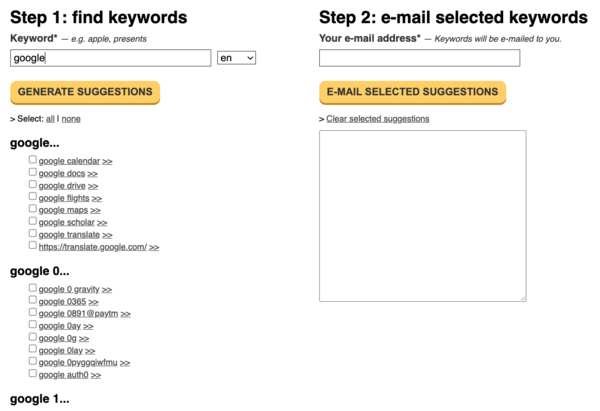 Google Succest scraper results for search term Google.
2. Create Different And Useful Content
Content creation is a must if a website wants to rank higher and welcome massive traffic on its channel.
Create a blog page on your website for publishing valuable and unique articles for the audience. Many beginners get jitters when they are advised to create blog posts for their websites.
Trust us! It isn't difficult.
All you have to do is do a little research about the topics your audience is searching for.
You can use different platforms to learn your audience's problems and then create content to help them find the solution.
For instance, a website that sells OPTAVIA diet plans to its audience can create articles about the benefits of the OPTAVIA diet, breakfast, lunch, dinner, dessert recipes, workout routine, etc.
That's why blogging is the best approach for integrating keywords into your content!
It also helps increase the chances of ranking higher on the Search engine result pages.
Remember, don't copy the content of other websites.
Copyright issues can land your business in hot waters.
3. Improve User Experience Across Your Website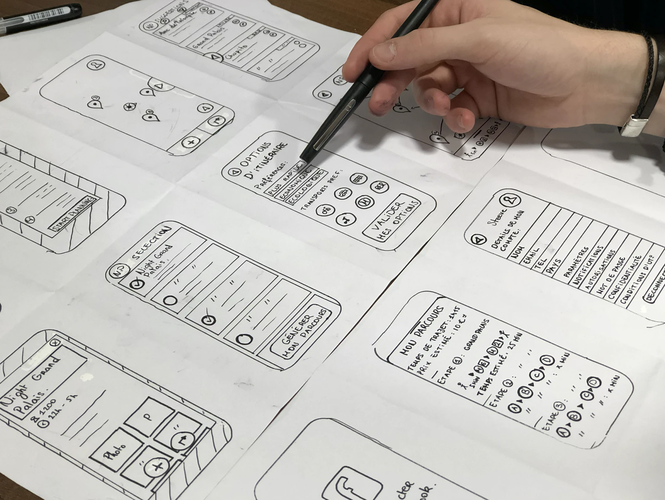 Google is smarter than we think.
When a person clicks a link on result pages, Google analytics starts to track the time a user spends on a website.
But that's not it!
Google also records the bounce rate if people exit the website just after viewing a single page. So, if your visitors leave your website right after viewing your page, beware; Google is watching you.
Google endeavors to display the websites to its users with the relevant content the audience is looking for. If the bounce rate of a website is high, Google will not show such a website higher.
Hence, to lower your bounce rate, ensure to provide an impeccable user experience to your visitors across the website. Your website's layout should be clean and professional. Avoid using multiple colors, fancy fonts, pop-ups, etc., on your website as it irritates the user and distracts his attention from the content he came for.
In addition, keep the site navigation simple. Do not experiment with fancy menus. If people cannot figure out how to navigate on your website, they won't think twice before hitting the browser's back button.
4. Focus On Building Relevant Links
Link building is another essential thing that should be present on your SEO checklist 2021. Internal and external linking both play a pivotal role in improving the website's ranking on result pages.
Let's discuss both of them in detail:
a. Internal Linking
It refers to linking the webpage of the same website to the other. For instance, you must have seen anchored text on blog posts which upon clicking directs you to another article published on the same website; we can say that the webpages are internally linked.
Internal linking offers two benefits:
#1: It keeps users engaged on the website.
#2: It helps the search engine bots to crawl the maximum pages and index the relevant content on result pages.
Internal links work as gateways for web crawlers. The more a website has internal links, the more web crawlers will crawl the website's pages in the given time. Thus, always link your web pages and blog posts to increase your chances of ranking higher.
b. External Linking
It means linking content or a webpage to a high authority website of the domain. External linking backs up the facts, stats, or research that you have stated in your article. It provides a reference to your audience for the information you have indicated in the blog post. For example, attaching the links to the World Health Organization, or Healthline, in the article of COVID-19 helps the audience trust the information stated in the article.
Moreover, linking to high-authority websites builds credibility, and your website doesn't appear shady or scam.
5. Optimize Site Speed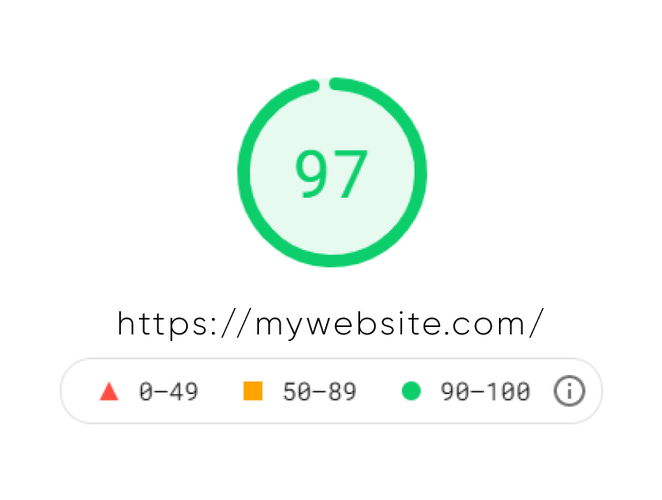 The fast-paced era of the internet has conditioned people to expect instant results. People want everything to be present on their screens just with a single tap. Hence, it's high time to make your web pages speedier to meet the expectations of your audience, or else you'll be left high and dry.
Your visitors will explore your website, published content, and products only if the website loads. If your web pages take an eternity to load, you can kiss a good chunk of the audience goodbye, who might visit your rival's websites.
The ideal loading time for websites is less than 2 seconds. Yes, that's the amount of time you have to make your website load and allow the user to access it. Therefore, work on your website speed. If your website is built on Shopify or WordPress, ensure to select a theme that is fast and loads quickly. In addition, compress your images and code files to decrease the load on the web pages.
Moreover, don't forget about deleting the plugins that you haven't used for ages. Check for the plugins you no longer use and the plugins that make your website load slower; discard them instantly.
6. Write Unique And Relevant Meta Description
Suppose your SEO strategy has paid off and your website ranked on the first result page. Does that mean that you'll receive heavy traffic? Of course not; a website will only receive traffic if users click on the links displayed on result pages.
Writing compelling title tags and Meta Description increases the chances of getting clicks from the potential audience. Your title tag and Meta description work as a preview of your webpage. It provides an idea to online users of what kind of content you have on your webpage.
Thus, make sure to write compelling title tags and descriptions to make it irresistible for online users to click your link. Google generally displays 155-160 characters of Meta description on result pages; hence, ensure to use the characters wisely. Try to include the keywords in the description in a natural way. Google highlights the words in the description that matches with the phrases of the search query entered by the user by making them bold. When a person sees a description with many bold words, he'll be tempted to click and visit the website.
7. Use A Simple, Readable URL Structure
Another expert SEO tip on the list is to use a simple, readable, and easy-to-understand URL structure on your website. URLs help visitors understand their location on a website. If a URL has numerous numbers, special characters, uppercase alphabets, etc., it'll be difficult for users to comprehend what the webpage is about and their position on the website.
Let's take a few examples here:
Example#1
Look at the following URL: www.xyzwebsite.com/blog-page/seven-expert-tips-to-build-a-winning-SEO-strategy
This URL is long but easy to understand. The visitor can understand that they are viewing the article Seven Expert Tips to Build a Winning SEO Strategy on the blog page on the XYZ website. It makes your website appear trustworthy and credible. Moreover, such URLs are also search engine friendly, meaning they help the search engine algorithms understand the content of the web pages.
Example#2
www.xyzwebiste.com/article/1357AXBY67
By looking at the above URL, can you tell the content of the webpage? Not a chance. Random numbers and alphabets cannot help a layperson understand the context of the webpage, and thus, they won't click on such a link.
Make your links simpler and easy to comprehend for your audience and search engines.
Bonus Tips!
8. Make Your Websites Mobile Friendly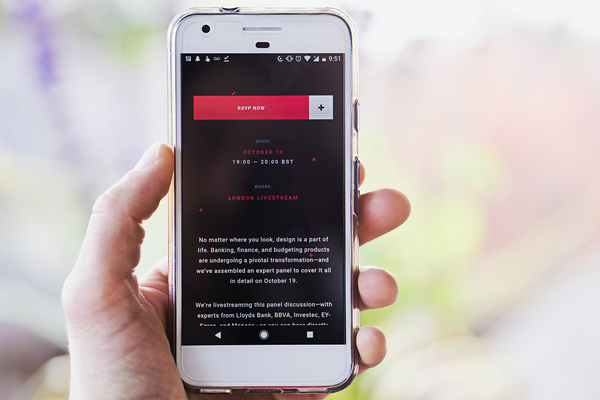 When was the last time you used Google.com on your laptop? A few days ago?
And when was the last time you used Google on your mobile phone? A few minutes ago, right?
With the advent of smartphones, people access the internet through their mobile devices. They no longer rely on personal computers to visit websites. Over 230 million US citizens own smartphones. Thus, if your website fails to load and function on mobile devices, people will exit your website in a blink of an eye, contributing to a higher bounce rate.
Therefore, if you have a WordPress or Shopify website, select a mobile-friendly theme.
9. Fix Broken Links
How do you feel when you click on a link, and it directs you to a blank white page with a message;
Error 404: Page not found?
You feel irritated, and without wasting another minute, you exit the website, right?
Your visitors will do the same if they land on a webpage that doesn't have the content they were promised on the result page.
Therefore, frequently check all the internal and external links on your website to ensure they are working fine. If there are any broken links, fix them or delete them at your earliest to prevent any inconvenience for your visitors and protect your website from increasing bounce rate.
10. Optimize The Images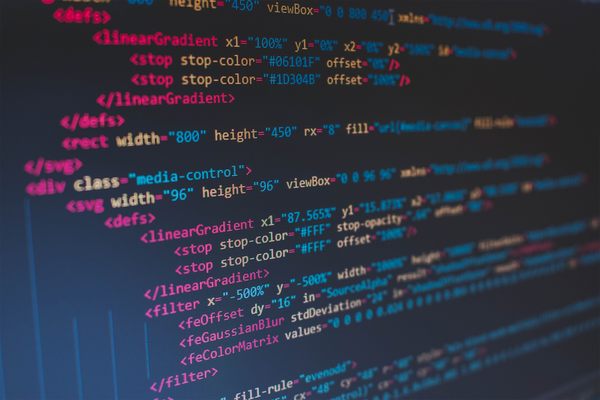 Images have become an essential part of websites, especially if it's an eCommerce website. Google cannot view your images. So, if you have added some informative infographics on your website, Google will not consider it unless…
Unless you have used the alt tag of the HTML to describe what the images are about. Google cannot see the image, but it can read what the image is about. Always use the alt tag to inform the search engine about the context of your images. Try to include keywords in the alt tag to increase the chances of your image ranking higher on the image result page.
Wrapping Up
Regardless of the size of your business, SEO is key to a successful business. It drives organic traffic, connects a company with a potential audience, increases brand awareness, and helps in conversions.
Use the above SEO checklist to build a winning SEO strategy in 2021, stay ahead of your competitors, and drive organic traffic to your website.
All the best!
---
Ricky Hayes
Ricky Hayes is the Co-Founder and Head of Marketing at Debutify - a free Shopify theme, helping dropshippers build high-converting stores in minutes. He is a passionate entrepreneur running multiple businesses, marketing agencies, and mentoring programs.